Phosphorus Trichloride With Cas 7719-12-2
Phosphorus trichloride can form hydrochloric acid fog in air. It can stimulate and corrode skin and mucous membrane. Inhaling a large amount of steam in a short period of time can cause upper respiratory irritation symptoms, laryngitis, bronchitis, severe cases can occur laryngeal edema caused by asphyxia, pneumonia or pulmonary edema. Skin and eye contact may cause irritation or burns. Severe eye burns can cause blindness. Chronic effects: prolonged exposure to low concentrations can cause eye and respiratory irritation. P - toxic oral disease can be caused.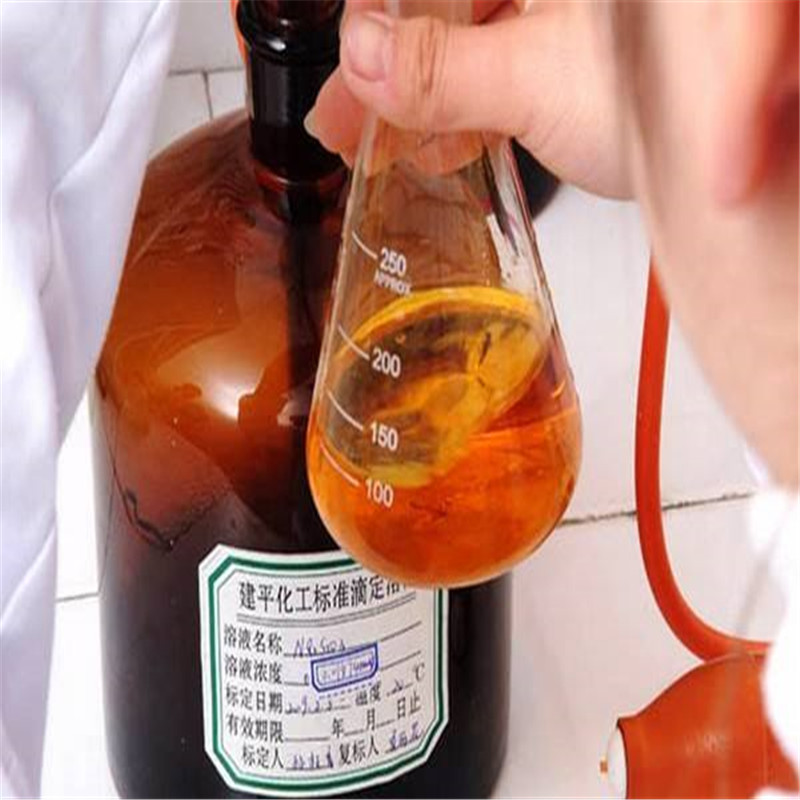 CAS:7719-12-2
MF:Cl3P
MW:137.33
EINECS:231-749-3
Synonyms:phosphore(trichlorurede) ;phosphore(trichlorurede)(french) ;Phosphorous chloride;Phosphorous trichloride;phosphorouschloride ;Phosphoroustrichloride ;Phosphortrichlorid;Phosphorus chloride (cl6p2)
Properties
Melting point:-112 °C
Boiling point:74-78 °C(lit.)
Density 1.574 g/mL at 25 °C
vapor density 4.75 (vs air)
vapor pressure 23.32 psi ( 55 °C)
refractive index n20/D 1.5148(lit.)
Flash point:76°C
storage temp. Store at RT.
solubility Soluble in benzene, carbon sulfide, ether, chloroform, carbon tetrachloride.
form Liquid
color Yellow
Water Solubility reacts
Sensitive Moisture Sensitive
Merck 14,7358
Stability:Stable, but light sensitive. Incompatible with water, many metals, fluorine, acids, variety of organic materials including acids, alcohols and reducing agents. Reaction with water is violent and yields toxic gas.
Danger overview
Invasion way: inhalation, ingestion, skin absorption
Health hazards: phosphorus trichloride gas is toxic, irritating and highly corrosive. A violent reaction to water can cause an explosion. Inhalation of phosphorus trichloride can cause inflammation of the conjunctiva, laryngeal pain and eye tissue damage, and can stimulate the lungs and mucosa. This product is corrosive, easy to burn in contact with the skin.
Environmental hazard: it is harmful to the environment and can cause pollution to water.
Explosion hazards: combustible, burning to produce toxic nitrogen oxides and chloride smog; Heat or explosion occurs when water or alkali is encountered.
Emergency management
Skin contact: immediately remove contaminated clothing and immediately remove fluids with clean cotton or cloth. Flush with plenty of running water. Go to a doctor.
Eye contact: immediately lift the eyelid and rinse thoroughly with plenty of running water or saline for at least 15 minutes. Go to a doctor.
Inhalation: quickly disengage from the scene to the fresh air. Keep the airways open. If you have difficulty breathing, give oxygen. If breathing is stopped, artificial respiration is carried out immediately. Go to a doctor.
Food intake: gargle with water and wash the stomach if there is no signs of corrosion. Avoid oil. Go to a doctor.