Product Description
Sample Offered Triethylenetetramine with Good Quality
Triethylenetetramine, a yellow liquid with strong alkalinity and moderate viscosity, is less volatile than diethylenetriamine, but has similar properties. The boiling point is 266-267 C (272 C), 157 C (2.67kPa), the freezing point is 12, the relative density (20, 20) 0.9818, the refractive index (nD20) 1.4971, the flash point 143, and the spontaneous combustion point 338. Soluble in water and ethanol, slightly soluble in ether. Flammable. Low volatility, strong hygroscopicity, strong alkaline. It absorbs carbon dioxide in the air. Flammable, exposed to open fire and high heat, there is a danger of burning. Strong corrosive, can stimulate skin, mucous membranes, eyes and respiratory tract, and cause skin allergy, bronchial asthma and other symptoms.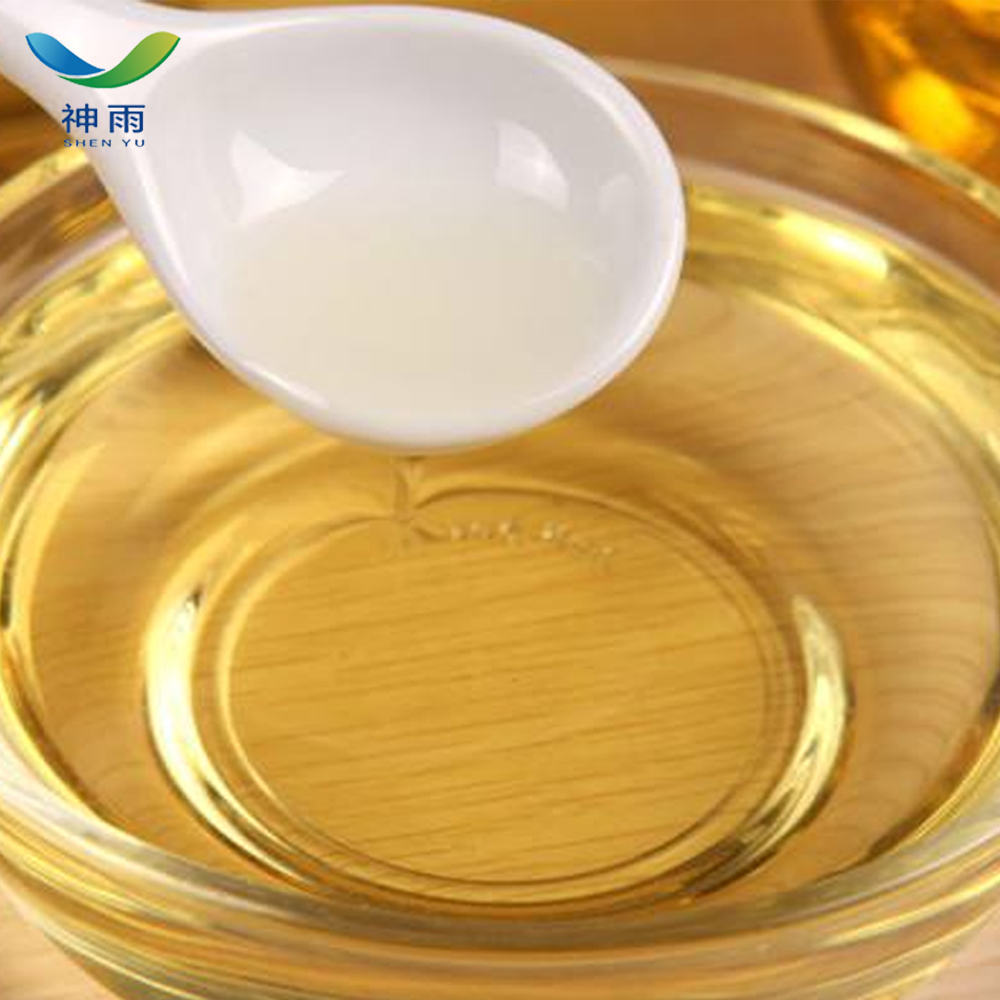 Feature:
High Purity
Low Price
Fast delivey
Good service
Triethylenetetramine Product details:
English Name: Triethylenetetramine
English synonyms: N, N'-DI (2-AMINOETHYL) ETHYLENEDIAMINE; N, N'-BIS (2-AMINOETHYL) ETHYLENEDIAMINE; N, n'-bis (2-aminoethyl) -1,2-ethanediamine
CAS: 112-24-3
Molecular formula: C6H18N4
Molecular weight: 146.23
EINECS: 203-950-6
Melting point 12 degree C (lit.)
Boiling point 266-267 C (lit.)
Density 0.982 g/mL at 25 degree C (lit.)
Vapor density ~5 (vs air)
Vapor pressure <0.01 mm Hg (20 degree C)
Refractive index n20/D 1.496 (lit.)
Flash point 290 F
Storage conditions Store below +30 C.
Solubility alcohol: soluble
PH value 10-11 (10g/l, H2O, 20 C)
Explosion limit value (explosive limit) 0.7-7.2% (V)
Water solubility SOLUBLE
Solidification point 12 C
Sensitivity Moisture Sensitive
Triethylenetetramine Application:
1. used as synthetic resin curing agent, additive, fabric finishing agent, etc.
2. in addition to solvent, it is also used in the manufacture of epoxy resin curing agent, rubber additive, emulsifier, surfactant, lubricating oil additive, detergent dispersant of fuel oil, gas purifier, cyanide free electroplating diffusion agent, brightener, detergent, softener, metal chelating agent, polyamide resin and ion exchange resin.
3. the synthetic resin industry is used as an epoxy resin curing agent and used in the manufacture of polyamide resins and ion exchange resins. Rubber industry is used to make rubber accelerators. The electroplating industry is used to produce cyanide free plating diffusers and brighteners. Oil refining industry is used as a dispersant for oil purification. Oil industry is used in the manufacture of lubricating oil additives.
4. complexing agent, cleaning agent, softener, dyestuff synthesis, rubber accelerator, gas dehydrating and purifying agent.


Triethylenetetramine Attention:
[Ingestion]
If victim is conscious and alert, give 2-4 cupfuls of milk or water. Never give anything by mouth to an unconscious person. Get medical aid immediately.
[Inhalation]
Get medical aid immediately. Remove from exposure to fresh air immediately. If not breathing, give artificial respiration. If breathing is difficult, give oxygen.
[Skin]
Get medical aid immediately. Flush skin with plenty of soap and water for at least 15 minutes while removing contaminated clothing and shoes. Wash clothing before reuse.
[Eyes]
Flush eyes with plenty of water for at least 15 minutes, occasionally lifting the upper and lower eyelids. Get medical aid immediately.

Storage: Store in a tightly closed container. Do not store in glass. Store in a cool, dry area away from incompatible substances.
Package: 25kg/Bag
Other related items of our company:
1. Basic Organic Chemicals
2. Inorganic Chemicals
3. Pharmaceutical Intermediates
4. Daily Chemicals
5. Active Pharmaceutical Ingredients