Product Description
Kaolin With Cas 1332-58-7
White clay, also known as
kaolin
, white clay and porcelain earth, is white or similar to white fine powder, or fragile lump. When the water is moist, it has a smell similar to clay and darkens the color. Almost insoluble in water, dilute acid or sodium hydroxide solution.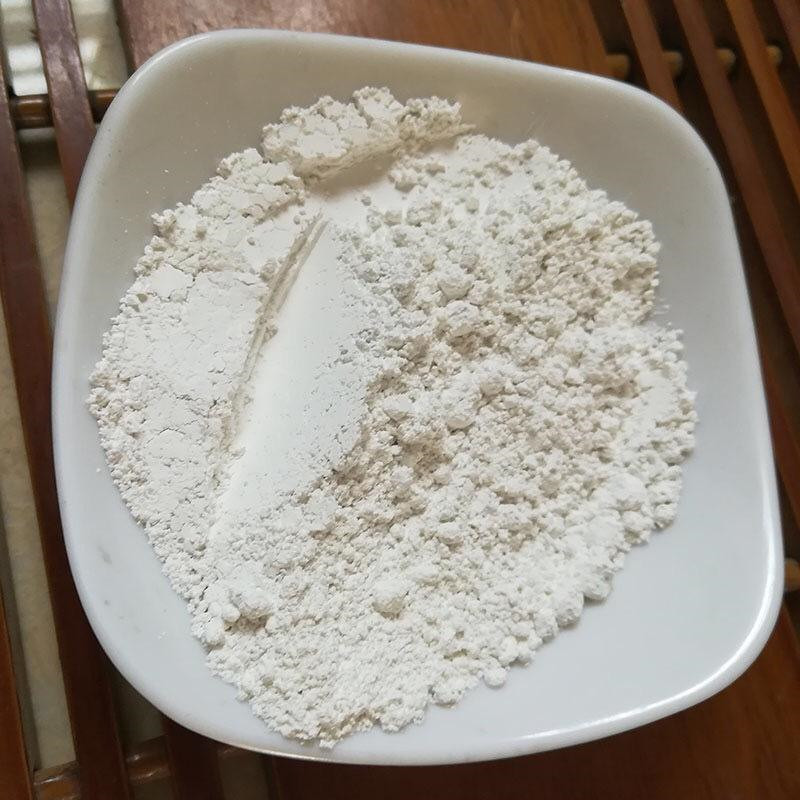 CAS:1332-58-7
MF:H2 Al2 O8 Si2 . H2 O
MW:258.16
EINECS:265-064-6
Synonyms:Anhydrol;Argilla;Bilt-cote;Bilt-plates;Buca;Catalpo;Chinaclaypowder ;Clays,China
Properties
Melting point:1750 °C
Density 2,6 g/cm3
refractive index 1.6200
storage temp. Storage temperature: no restrictions.
form Powder
color 75-96, Hunter Brightness
PH6-7 (50g/l, H2O, 20℃)(slurry)
Stability:Stable. Substances to be avoided include strong oxidizing agents.
Pharmacological effects
Desiccant and softener; Liquid clarifier; The carrier of a catalyst in organic synthesis. It can be used in medicine and cosmetics. Used in medicine as adsorbent and excipient to prevent the absorption of poison in the gastrointestinal tract, and to protect the inflamed mucosa, for the treatment of dysentery and food poisoning. External use for cloth removal agent, have the effect of protecting skin, can absorb wound exudate, prevent bacterial invasion. In addition, white clay is a natural clay that can effectively absorb grease. Grease dissolver: can dissolve facial grease, clean skin thoroughly.
Other related items of our company:
1. Basic Organic Chemicals
2. Inorganic Chemicals
3. Pharmaceutical Intermediates
4. Daily Chemicals
5. Active Pharmaceutical Ingredients