Sodium Bismuthate With Cas 12232-99-4
Sodium bismuth is a chemical, a pale yellow or brown amorphous powder. It is insoluble in cold water, and sodium bismuth is a product of sodium ions tested, since sodium bismuth is generally soluble, and sodium bismuth is one of the few sodium deposits.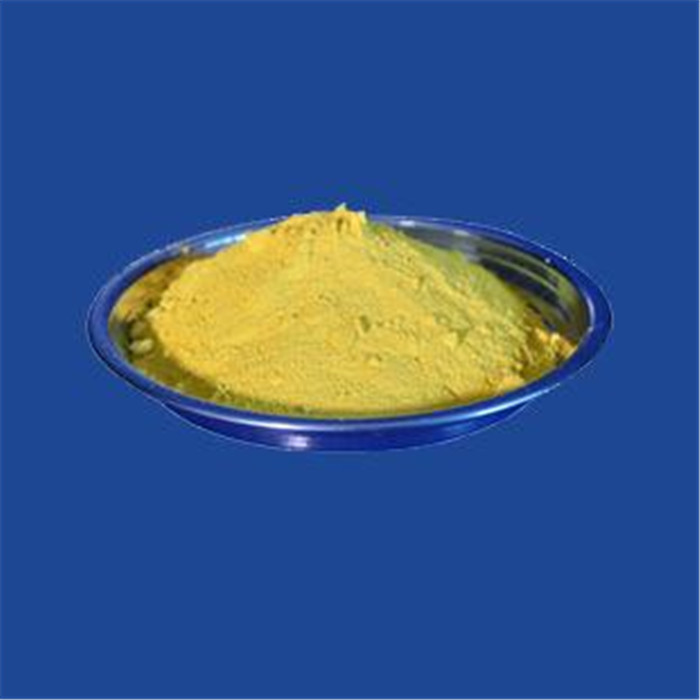 CAS:12232-99-4
MF:BiNaO3
MW:279.97
EINECS:235-455-6
form Powder
color Yellow to brown
Water Solubility Soluble in aqueous acid. Insoluble in water.
Sensitive Hygroscopic
Merck 14,8585
Stability:Stable.
Synonyms:
Bismuthsodiumoxide ;Sodiumbismuthate,dihydrate ;SODIUM BISMUTH OXIDE;SODIUM BISMUTHATE;SODIUM BISMUTHATE HYDRATE;SODIUM BISMUTHATE(V);BISMUTH SODIUM TRIOXIDE;SODIUM TRIOXOBISMUTHATE(V) R. G.
use
Determination of manganese in steel analysis; Oxidant.
Chemical
Sodium bismuth acid can oxidize manganese ions into permanganate ions in acidic medium (the reaction is used to test manganese ions) :
14 - h2so4 + 10 nabio3 + 4 mnso4 = 4 namno4 + 5 bi2 na2so4 (SO4) 3 + 3 + 14 h2o
Sodium bismuth is highly oxidized
Sodium bismuth is highly oxidized
Standard electrode potential of sodium bismuth acid :2.03V.
For example, sodium bismuth is impure, containing about 85% of sodium bismuth (equivalent to 5.7% of reactive oxygen) and some variable components. Slightly hygroscopic. Add boiling water to decompose, encounter acid to decompose quickly. Bismuth oxide and sodium hydroxide are decomposed gradually during the preservation period and oxygen is released, which can be accelerated when there is moisture and high temperature. Insoluble in cold water. Minimum lethal dose (720mg/kg) in rats.
Other related items of our company:
1. Basic Organic Chemicals
2. Inorganic Chemicals
3. Pharmaceutical Intermediates
4. Daily Chemicals
5. Active Pharmaceutical Ingredients