Sodium Hydride With Cas 7646-69-7
Sodium hydride, NaH, is an inorganic salt. Sodium hydride is mainly used as a strong base in organic synthesis. Sodium hydride is insoluble in organic solvents and in molten metal sodium, so almost all reactions associated with sodium hydride occur on solid surfaces.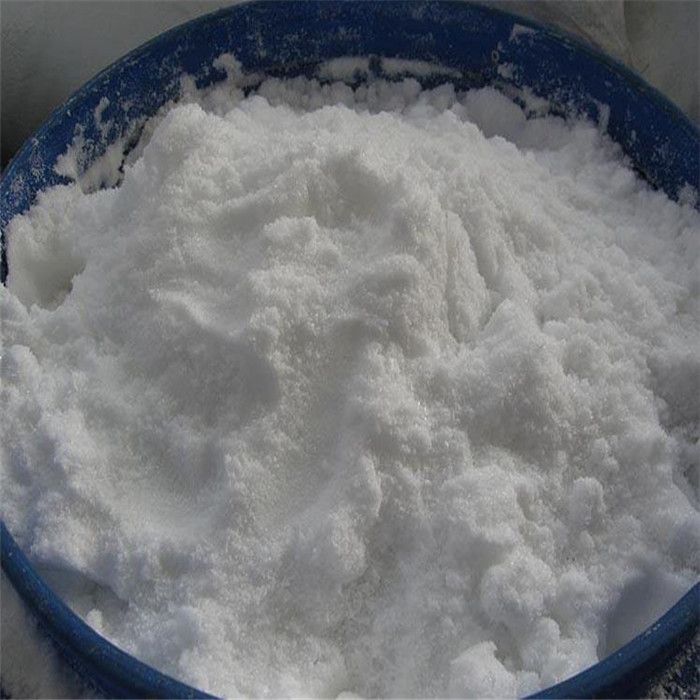 Property
CAS:7646-69-7
MF:HNa
MW:24
EINECS:231-587-3
Melting point:800 °C (dec.)(lit.)
Density 1.2
Flash point:185°C
storage temp. Store at RT.
solubility Soluble in molten sodium. Insoluble in ammonia, benzene,carbon tetrachloride, carbon disulfide and all organic solvents.
form powder (moistened with oil)
color White to pale gray
Water Solubility REACTS
Synonyms:
SODIUM HYDRIDE;SODIUM HYDRIDE DISPERSION;NAH 80;0.84-0.86;340F;Sodium Hydride, 60% oil;SODIUM HYDRIDE IN OIL;Sodium Hydride (60%, dispersion in Paraffin Liquid)
Emergency treatment and disposal method
(1) leakage emergency treatment
Isolate the leaking area and restrict access. Cut off the fire. Emergency workers are advised to wear self-contained breathing apparatus and acid-proof working clothes.
Small amount of leakage: avoid dust and collect in dry, clean, covered containers with non-spark tools. Move to safety.
Large amount of leakage: cover with plastic cloth and canvas to reduce flying. Contact the technical department to determine the removal method.
(2) protective measures
Respiratory protection: when possible contact with toxic substances, you should wear a hood-type electric air supply filter type dust respirator. If necessary, it is recommended to wear self-contained breathing apparatus.
Eye protection: respiratory protection has been provided.
Physical protection: wear polyethylene protective clothing.
Hand protection: wear rubber gloves.
Other: smoking is strictly prohibited at work. Pay attention to personal hygiene.
(3) emergency measures
Skin contact: immediately remove contaminated clothing and rinse with plenty of running water for at least 15 minutes. Go to a doctor.
Eye contact: immediately lift the eyelid and rinse thoroughly with plenty of running water or saline for at least 15 minutes. Go to a doctor.
Inhalation: quickly disengage from the scene to the fresh air. Keep the airways open. If you have difficulty breathing, give oxygen. If breathing is stopped, artificial respiration is carried out immediately. Go to a doctor.
Food intake: misuse of water mouth rinse, to drink milk or egg white. Go to a doctor.
Fire fighting method: do not use water (can release a lot of heat), foam, carbon dioxide, halogenated hydrocarbon (such as 1211 extinguishing agent) and so on. Only use metal cover or dry graphite, dry dolomite powder to extinguish the fire
(4) preparation method
Na + H2 = 2 nah
Other related items of our company:
1. Basic Organic Chemicals
2. Inorganic Chemicals
3. Pharmaceutical Intermediates
4. Daily Chemicals
5. Active Pharmaceutical Ingredients