Product Description
Top Grade 99% Cadmium Sulfate Price
Cadmium sulfate, molecular CdSO4, molecular weight 208.47. Cadmium sulfate is a colorless monoclinic crystallization. No smell. When heated to more than 40 degrees, it begins to lose water and becomes hydrate at more than 80 degrees. The density is 3.09. It is easy to dissolve in water, almost insoluble in alcohol and ethyl acetate and ether at 25 degrees centigrade, which can dissolve 77.2 grams of cadmium sulphate per 100 grams of water, and the temperature change has little effect on solubility, so it can be used to prepare standard batteries. Cadmium sulfate can be prepared by reaction of cadmium carbonate with dilute sulfuric acid. The most common hydrates are 3CdSO4, 8H2O and CdSO4. H2O two kinds. Main uses: for cadmium battery and cadmium fertilizer, and used as disinfectant and astringent.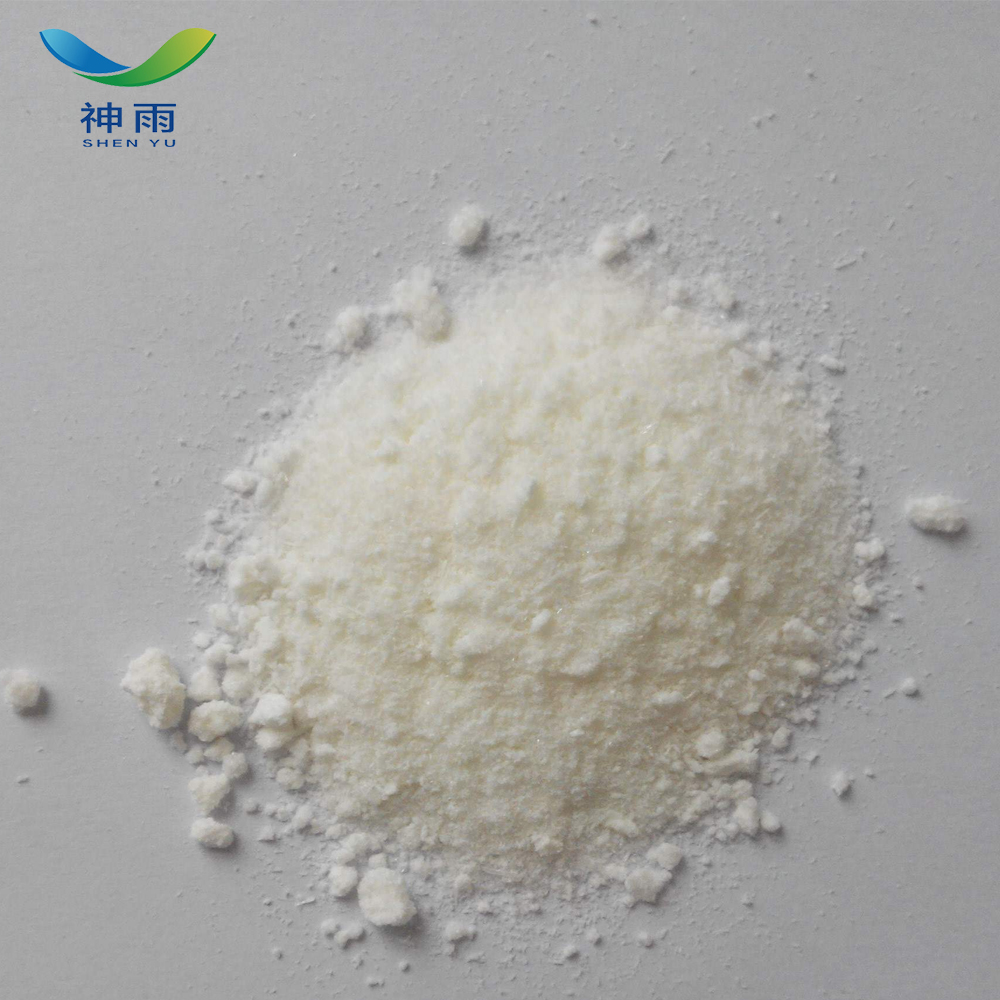 Feature:
High Purity
Low Price
Fast delivey
Good service
Cadmium sulfate Details:
English Name: Cadmium sulfate
English synonyms: CADMIUM SULPHATE; CADMIUM SULPHATE ACID; CADMIUM SULFATE; cadmiummonosulfate; cadmiumsulfate (1:1); epapesticidechemicalcode012905; sulfuricacid.
CAS: 10124-36-4
Molecular formula: CdO4S
Molecular weight: 208.47
EINECS: 233-331-6
Melting point: 41 C
Density: 4.691
Solubility water: soluble
Form: Powder
Color: White
Water solubility: 1130 G/L (20 C)
Sensitive: Hygroscopic

Cadmium sulfate Application:
It is used for cadmium batteries, cadmium and cadmium fertilizers, and also for electronics, pharmaceuticals and other industries.
Cadmium sulfate Attention:
[skin contact]
Remove the contaminated clothes and rinse with the flowing water.
[eye contact]
Lift eyelids and rinse with flowing or normal saline. Go to a doctor.
[inhalation]
Out of the scene to the fresh air.
[feed]
Drink plenty of warm water and urge vomiting. Go to a doctor.
Storage: Keep from contact with oxidizing materials. Store in a cool, dry, well-ventilated area away from incompatible substances.
Package: 25kg/Bag
Other related items of our company:
1. Basic Organic Chemicals
2. Inorganic Chemicals
3. Pharmaceutical Intermediates
4. Daily Chemicals
5. Active Pharmaceutical Ingredients