Product Description
High purity 99%Min Cadmium Sulfide CAS 1306-23-6
There are two kinds of cadmium sulfide, one is citric yellow powder, the other is orange powder. It dissolves in water, soluble in acid, and slightly soluble in ammonia water. It can be used for making fireworks, glass glaze, glaze, luminescent materials and pigments. High purity cadmium sulfide is a good semiconductor. It has a strong photoelectric effect on visible light, and can be used for making light tubes and solar cells. The hydrogen sulfide was made into an acid solution of cadmium salt. Used for coloring enamels, glass, ceramics, plastics and paints.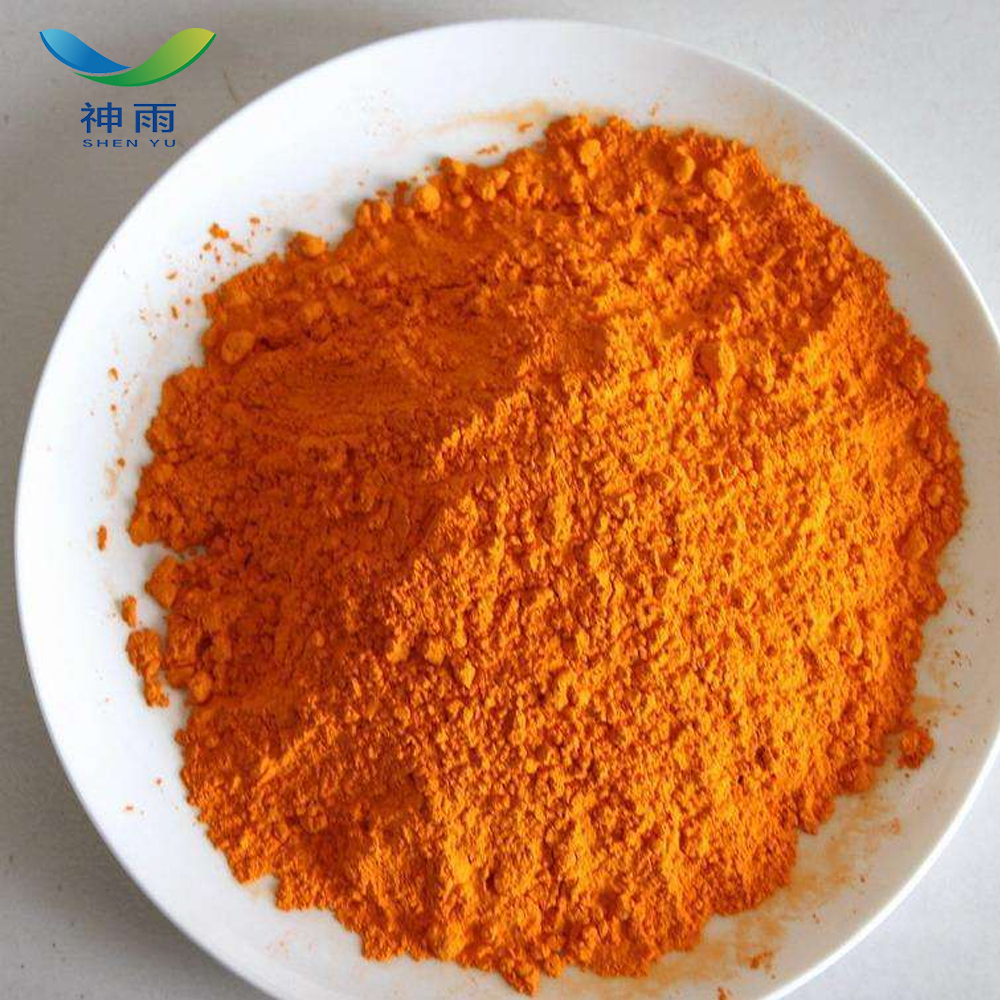 Feature:
High Purity
Low Price
Fast delivey
Good service
Cadmium sulfide Details:
English Name: Cadmium sulfide
English synonyms: cadmiumyellowconcgolden; cadmiumyellowconclemon; cadmiumyellowconcprimrose; cadmiumyellowozdark; cadmiumyellowprimrose47-4100; cadmopurgoldenyellown; cadmopuryellow; capsebon
CAS: 1306-23-6
Molecular formula: CdS
Molecular weight: 144.48
EINECS: 215-147-8
Melting point 980 degree C (subl.)
Density 4.82 g/mL at 25 degree C (lit.)
Flash point at 4 degrees centigrade
Storage condition 2-8 degree C
Solubility Soluble in acid, very slightly soluble in ammonium hydroxide.
Form powder
Color Yellow to orange
Water solubility Insoluble

Cadmium sulfide Application:
Pigments, soap pigments, yellow glass, fabric, paper and rubber coloring, printing and dyeing ink, ceramic glaze, phosphor and fluorescent screen, scintillation counter, photoconductor, semiconductor. High purity cadmium sulfide is widely used in solar cells, semiconductor materials, visible light band optoelectronic devices, automatic camera control illuminance meter, light guide drum, laser modulation, visible light detector, laser window material, infrared dual color detector, photoluminescence, electroluminescence, cathode ray luminescent materials and pigments.
Cadmium sulfide Attention:
[skin contact]
Remove the contaminated clothes and rinse with the flowing water.
[eye contact]
Lift eyelids and rinse with flowing or normal saline. Go to a doctor.
[inhalation]
Out of the scene to the fresh air.
[feed]
Drink plenty of warm water and urge vomiting. Go to a doctor.
Storage: Keep from contact with oxidizing materials. Store in a cool, dry, well-ventilated area away from incompatible substances.
Package: 25kg/Bag
Other related items of our company:
1. Basic Organic Chemicals
2. Inorganic Chemicals
3. Pharmaceutical Intermediates
4. Daily Chemicals
5. Active Pharmaceutical Ingredients