Product Description
Top Quality Aluminum oxide with CAS No. 1344-28-1
Product Overview
Aluminum oxide, chemical formula Al2O3, a refractory and water-insoluble white powder. Its melting point is 2015 ° C, its boiling point is 2980 ° C, its relative density is 4.0, and its Mohs hardness is 8.8. There are different crystal forms, mainly two variants of α and γ. Alumina hydroxide can be heated and dehydrated to obtain alumina. The α-type alumina in nature, called corundum, is only second to diamond in hardness. It is mixed with a small amount of impurities to make corundum with various colors, called gemstones, such as ruby (containing a small amount of Cr3+) and sapphire (including Ti3+ and Fe2+ , Fe3+), gemstones can now be produced by artificial crystallization of fused alumina. Artificial gemstones are not inferior to natural gemstones in nature, and are widely used in industrial technology. For example, it is used as a bearing for the rapid rotation of the machine, diamonds on the clock, as well as abrasives and refractories.
Aluminum oxide is one of the main components of the earth's crust. Pure Aluminum oxide is the main raw material for smelting metal aluminum.
Aluminum oxide is easily oxidized by air to form aluminum oxide. The aluminum product is placed in the air, and a thin layer of dense aluminum oxide protective film is formed on the surface to protect the aluminum inside from being oxidized. Therefore, the aluminum product can be used as a cooker and so on. Aluminum oxide is an amphoteric oxide that is soluble in both acid and alkali. Therefore, the aluminum product is not resistant to acid and alkali, and the oxide film of the outer layer is destroyed when it encounters acid or alkali.
The active Aluminum oxide is a porous solid that can adsorb a variety of materials and is commonly used as a desiccant, adsorbent and catalyst.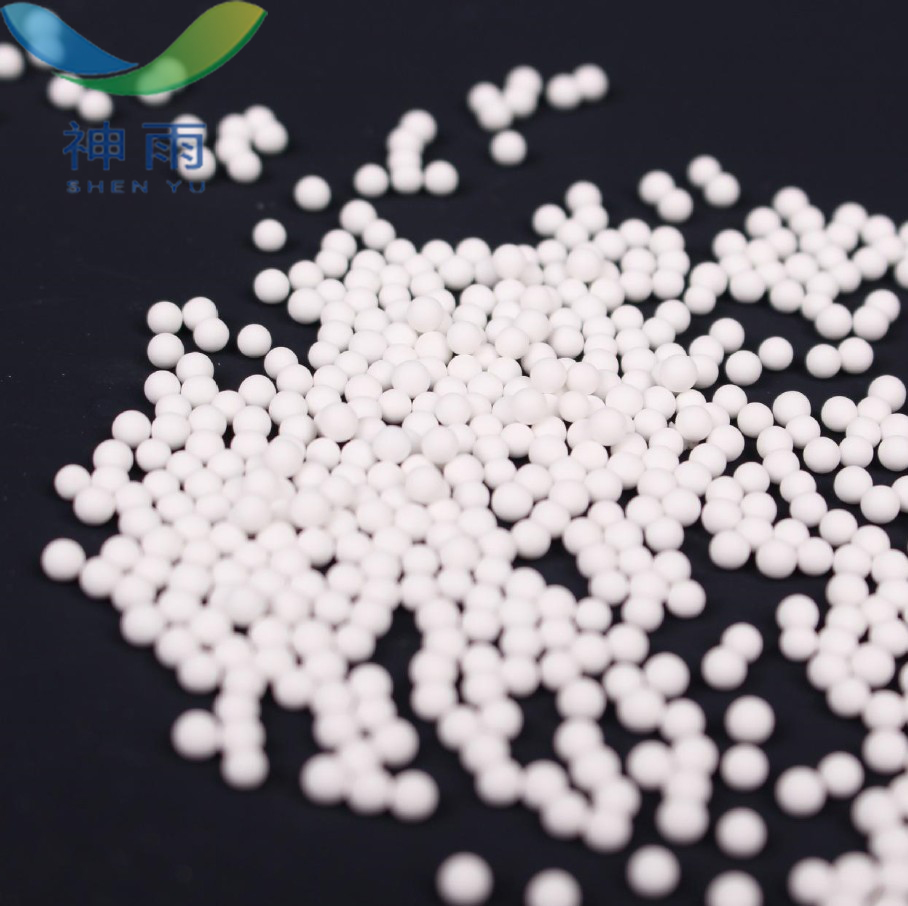 Physical Properties
CAS No.: 1344-28-1
Molecular formula: Al2O3
Molecular weight: 101.96
EINECS number: 215-691-6
Melting point 2040 °C (lit.)
Boiling point 2980 ° C
Density 3.97
Vapor pressure 17 mm Hg ( 20 °C)
Refractive index 1.765
Flash point 2980 ° C
Storage conditions -20 ° C
Solubility with ethanol.
Morphological powder
Color White to pink
PH value 7.0±0.5 ( in H2O)

Application
The diversification of the properties of alumina makes it widely used, but more than 90% is used to make metal aluminum, and the rest is used as a filler for plastics and other polymer products, adsorbents and catalysts, pharmaceuticals, cosmetics and chemical products. Raw materials, ceramics, abrasives and refractories, etc. Its variety and needs are on the rise.
Activated alumina, γ-type alumina, is a porous material with an internal surface area of up to several hundred square meters per gram. It has extremely high activity and can adsorb water vapor and many gas and liquid molecules. It is commonly used as adsorbent and catalyst carrier and desiccant.
Used for polishing abrasives, artificial teeth, artificial bones, magnetic tape, picture tubes, red sapphire, high-density ceramic substrates for electrical applications, etc.
Main accessories and integrated circuit substrates for the manufacture of synthetic gemstones, YAG laser crystals.
Used as an analytical reagent and high-grade sodium lamp arc tube advanced ceramic raw material.
A high-temperature furnace for industrial use such as a heating furnace or a soaking furnace.
Can be used as sealing material and filling material.
It can also be used as reinforcing fiber for reinforcement, furnace lining for kiln, and calcining furnace for electronic components (IC board, ferrite).
Used as a catalyst and catalyst carrier, it is the main catalyst and carrier in petroleum refining and petrochemical industry.
It is also used as a dehumidifying agent for air and other gases, as a deacidifying agent for transformer oils and turbine oils.
Used in rare earth trichromatic phosphors, long afterglow phosphor materials, submicron/nanoscale abrasives, etc.
Used as an analytical reagent, catalyst
Can be used as abrasive materials and refractories
Used as a desiccant, adsorbent, catalyst carrier
Used as aluminum silicate fiber binder, catalyst carrier, textile auxiliaries, etc.
The pharmaceutical factory produces VB12 as a adsorbent, a filler in the paint industry, and can be used as a combustion improver in the petroleum industry.
Widely used in the production of high-aluminum ceramics and high-grade refractory materials and electronic original devices, spark plugs, capacitors, corundum products, ceramics, wear-resistant molds, etc.
Used as column chromatography adsorbent, polishing agent, silicon wafer chip
Other related items of our company:
1. Basic Organic Chemicals
2. Inorganic Chemicals
3. Pharmaceutical Intermediates
4. Daily Chemicals
5. Active Pharmaceutical Ingredients