Product Description
Tryptophan of Amino Acid as Active Pharmaceutical Ingredient
Product Overview
Tryptophan, β-mercaptoalanine, white or yellowish crystal or crystalline powder; odorless, slightly bitter taste. It is slightly soluble in water, very slightly soluble in ethanol, insoluble in chloroform, soluble in formic acid, and soluble in sodium hydroxide test solution or dilute hydrochloric acid. Tryptophan is an important precursor of auxin biosynthesis in plants. Its structure is similar to that of IAA and is ubiquitous in higher plants. Its melting point is 281 ~ 282 ° C (right-handed body), decomposition at 289 ° C, left-handed body. The racemate is slightly soluble in water (0.4%, 25 ° C) and ethanol, soluble in formic acid, dilute acid and dilute base, insoluble in chloroform and diethyl ether. The 0.2% aqueous solution has a pH of 5.5 to 7.0. There is a strong absorption peak at 280 nm.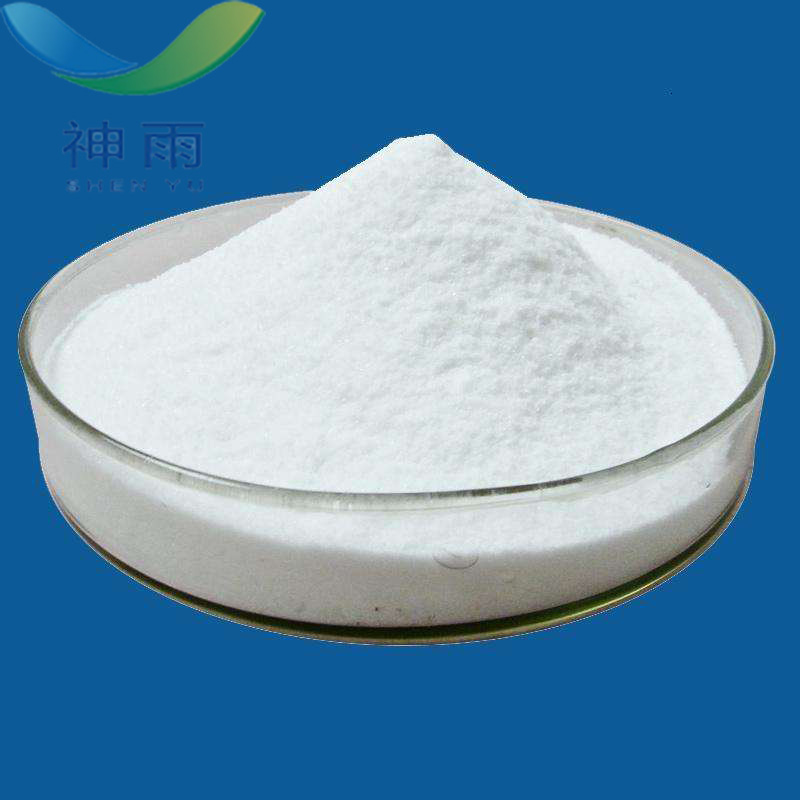 Physical Properties
CAS No.: 5241-64-5
Molecular formula: C16H20N2O4
Molecular weight: 304.34
EINECS number: 226-042-1
Melting point 131-136 °C
Specific optical rotation 19 o (c=1, DMF)
Storage conditions -20 ° C

Application
This product is an important nutrient. It can participate in the regeneration of plasma proteins in animals, and can promote the action of riboflavin, and also contribute to the synthesis of niacin and heme. It can significantly increase the antibodies of foetus in pregnant animals, and promote lactation in lactating cows and sows. effect. When livestock and poultry lack tryptophan, growth stagnates, body weight decreases, fat accumulation decreases, and testicular testicles shrink. It is used as a preventive agent for ecdysis in medicine.
Other related items of our company:
1. Basic Organic Chemicals
2. Inorganic Chemicals
3. Pharmaceutical Intermediates
4. Daily Chemicals
5. Active Pharmaceutical Ingredients