Vanadium Oxide With Cas 1314-34-7
Grayish-black crystal or powder. Insoluble in water, soluble in nitric acid, hydrofluoric acid, hot water. Slowly absorb oxygen in the air and convert to vanadium tetraoxide. Heat the air and burn fiercely.
CAS:1314-34-7
MF:O3V2
MW:149.88
EINECS:215-239-8
Synonyms:VANADIUM(+5)OXIDE;VANADIC ACID;VANADIC ANHYDRIDE;VANADIUM(+3)OXIDE;VANADIUM TRIOXIDE;Vanadium sesguioxide;VANADIUM SESQUIOXIDE;VANADIUM OXIDE
Properties
Melting point:690 °C(lit.)
Density 4.87 g/mL at 25 °C(lit.)
form Powder
color Black
Water Solubility Slightly soluble in water.
Merck 14,9923
Stability:Stable. Air sensitive.
InChIKey KFAFTZQGYMGWLU-UHFFFAOYSA-N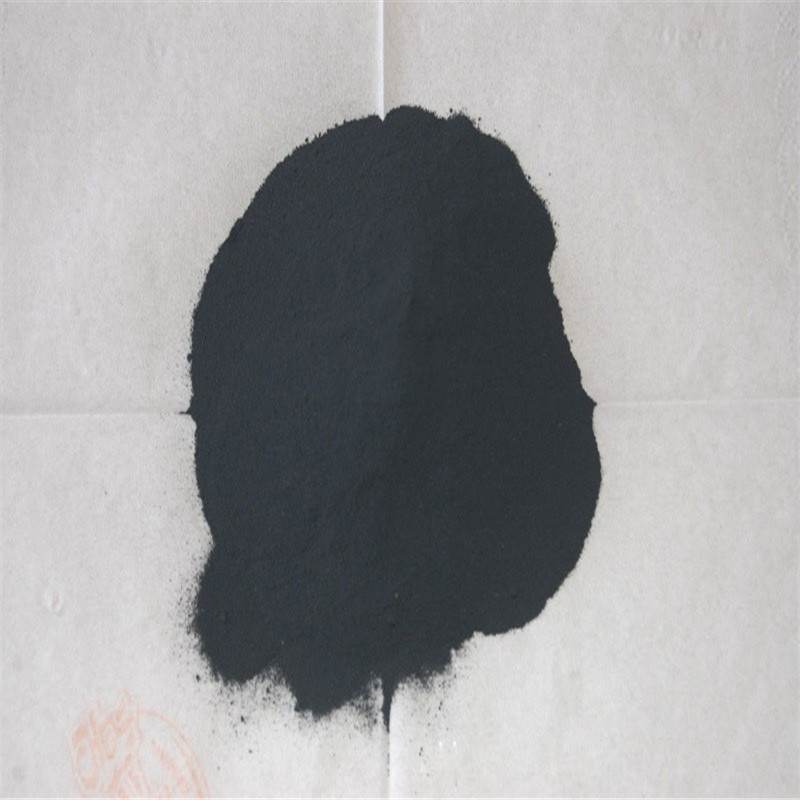 Application of editing
Used as dyeing agent in glass and ceramics. [5]
The catalyst for the oxidation of sulfur dioxide to sulfur trioxide and ethanol to acetaldehyde. Plant inoculation. Prevent ultraviolet rays from penetrating the glass. Developer. Make yellow glass and aniline black. [2]
Notes editing
Risk profile
Health hazards: coughing, chest pain, coughing up blood and metallic taste in the mouth after inhalation. It can irritate eyes, induce tears and irritate skin. Oral administration causes stomach upset, abdominal pain, vomiting and weakness. The victim's tongue coating was dark green.
Environmental hazard: it is harmful to the environment and can cause pollution to water.
Fire and explosion hazard: this product is non-combustible, toxic and irritating. [4]
First aid measures
Skin contact: remove contaminated clothing and rinse with plenty of running water.
Eye contact: lift the eyelid and rinse with running water or saline solution. Go to a doctor.
Inhalation: quickly disengage from the scene to the fresh air. Keep the airways open. If you have difficulty breathing, give oxygen. If breathing is stopped, artificial respiration is carried out immediately. Go to a doctor.
Food intake: drink enough warm water to induce vomiting. Go to a doctor. [4]
Fire control measures
Hazardous properties: fire by adding heat to the air. Decomposition by high heat releases poisonous gases.
Harmful combustion products: harmful toxic smoke:.
Fire fighting method: fire personnel must wear a full - body fire - proof antivirus clothing, in the wind up the fire. Move the container from the fire site to the open area whenever possible. Then choose the appropriate extinguishing agent according to the fire reason. [4]
Leakage emergency treatment
Emergency treatment: isolate the leaking area and restrict the access. Emergency workers are advised to wear dust masks and wear antivirus clothing. Do not contact the leak directly.
Small amount of leakage: avoid dust, carefully sweep up, put in a bag to transfer to a safe place.
Large amount of leakage: collected, recycled or transported to waste disposal sites. [4]
Operate disposal and storage
Operating instructions: closed operation, local exhaust ventilation. Prevent dust from being released into the air in the workshop. Operators must be specially trained and strictly follow the operating procedures. It is recommended that operators wear self-inhalation and filtration respirators, wear chemical safety protective glasses, wear anti-toxic infiltration work clothes, and wear rubber gloves. Avoid producing dust. Avoid contact with hot nitric acid. Equipped with leakage emergency treatment equipment. Empty containers can leave harmful residue.
Storage precautions: store in a cool, ventilated warehouse. Keep away from fire and heat. Prevent direct sunlight. Packing is sealed. It should be stored separately from hot nitric acid and food chemicals. The storage area shall be provided with suitable materials for containment of leakage.
1. Basic Organic Chemicals
2. Inorganic Chemicals
3. Pharmaceutical Intermediates
4. Daily Chemicals
5. Active Pharmaceutical Ingredients