Product Description
White Powder Sodium iodide dihydrate For Sale
Product description:
Sodium iodide is a white solid formed by the reaction of sodium carbonate or sodium hydroxide with hydroiodic acid and then evaporated solution, with anhydrous, two hydrates and five hydrates. It is used as raw material for iodine production and used in medicine and photography. The acidic solution of sodium iodide shows reduction due to the formation of hydroiodic acid. The chemical formula is NaI. The molecular weight is 149.89. A colorless cubic crystal or a white granular substance. It is salty and bitter. It can be dissolved in glycerin. It has strong hygroscopicity. In the air, the moisture content of the water is 5%, which can be oxidized by air and brown. The water solution is slightly alkaline and also has the same change. The pH of water solution is 8 ~ 9.5. It should be kept away from light and closed.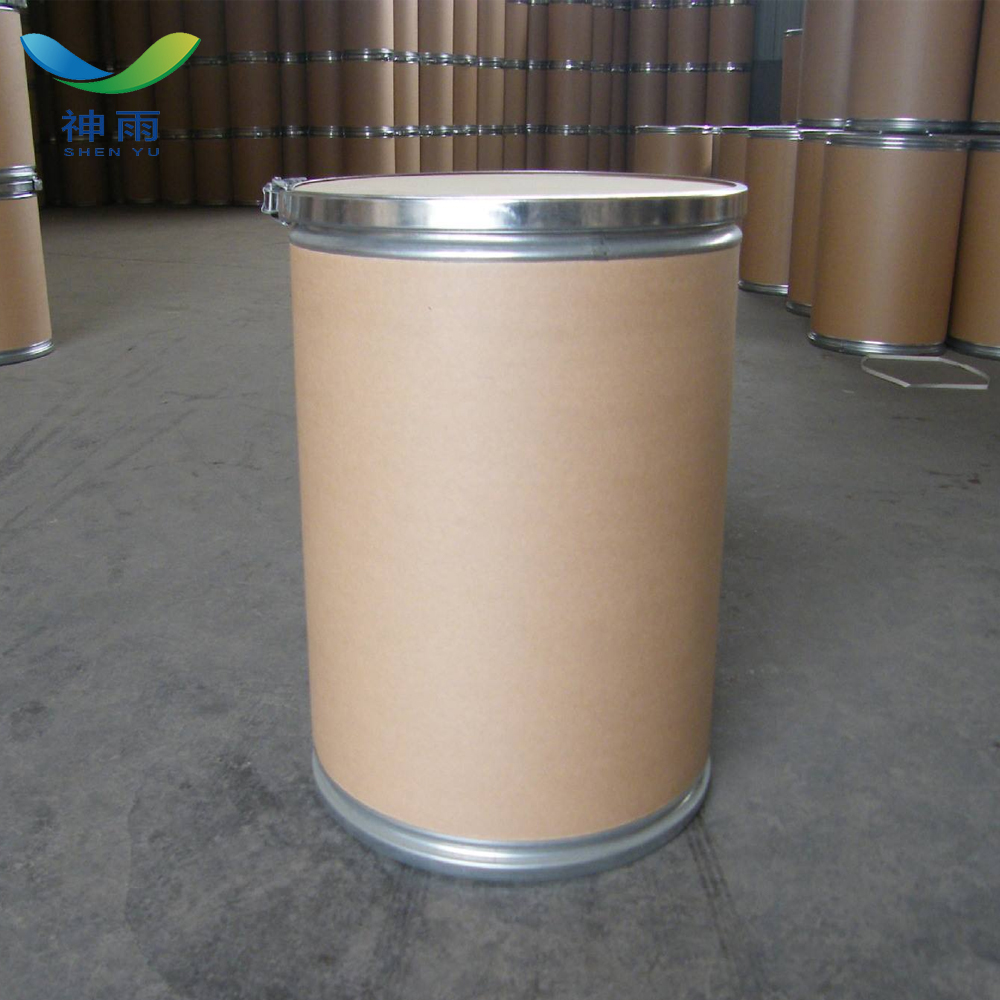 Feature:
High Purity
Low Price
Fast delivey
Good service
Product details:
English Name: Sodium iodide dihydrate
English synonyms: SODIUM IODIDE DIHYDRATE; SODIUM IODIDE, HYDROUS; SODIUM IODIN; SODIUM IODIDE DIHYDRATE.
CAS: 13517-06-1
Molecular formula: H4INaO2
Molecular weight: 185.92
EINECS: 231-679-3
Melting point 752 C
Density 2.448 g/mL at 25 degree C (lit.)
Vapor density >1 (vs air)
Form Adhering Fine Crystals
Color White
Water solubility SOLUBLE
Sodium iodide dihydrate Application:
1. microdetermination of cesium, platinum and thallium, iodine, cosolvent, photography;
The 2. is the production of inorganic iodide and organic iodide raw materials.
3. drugs used as thyroid cancer prevention and treatment, expectorants and diuretics, food additives, photosensitizers;
4. used as X-ray contrast agent in medicine, it can be used for urography, retrograde urography and T tube cholangiography.
5. used as an analytical reagent.
Sodium iodide dihydrate Attention:
[Ingestion]
Do NOT induce vomiting. If victim is conscious and alert, give 2-4 cupfuls of milk or water. Never give anything by mouth to an unconscious person. Get medical aid immediately.
[Inhalation]
Get medical aid immediately. Remove from exposure to fresh air immediately. If not breathing, give artificial respiration. If breathing is difficult, give oxygen. DO NOT use mouth-to-mouth respiration.
[Skin]
Get medical aid immediately. Immediately flush skin with plenty of soap and water for at least 15 minutes while removing contaminated clothing and shoes. Wash clothing before reuse.
[Eyes]
Immediately flush eyes with plenty of water for at least 15 minutes, occasionally lifting the upper and lower eyelids. Get medical aid immediately.

Storage: Storehouse ventilation is low temperature drying, light and light discharge, separate from organic matter, reducing agent, sulphur, phosphorus combustible material and food raw material.
Package: 25kg/Bag
Other related items of our company:
1. Basic Organic Chemicals
2. Inorganic Chemicals
3. Pharmaceutical Intermediates
4. Daily Chemicals
5. Active Pharmaceutical Ingredients