4-Chloroaniline with CAS 106-47-8
P-chloroaniline (p-chloroaniline, p-chlorophenylamine) or 4-chlorophenyamine (4-chloroaniline, 4-chlorophenyamine), 1-amino-4-chlorobenzene (1-amino-4-chlorobenzene), 1-amino-chlorophenylamine (1-amino p-chlorobenzene). Colorless to pale yellow crystals at room temperature, soluble in hot water, soluble in alcohol, ether, acetone and carbon disulfide. P-chloraniline is a highly toxic chemical, and its steam can stimulate the eyes, skin and mucous membrane, and have toxic effects on the human blood system and nervous system. After poisoning can cause liver swelling, liver pain, memory decline and other symptoms, may cause cancer. Chloraniline is harmful to the environment. When exposed to open fire, it can ignite and release poisonous gases. Mainly used as intermediates of dyes, pharmaceuticals and agricultural chemicals. The molecular formula is C6H6ClN.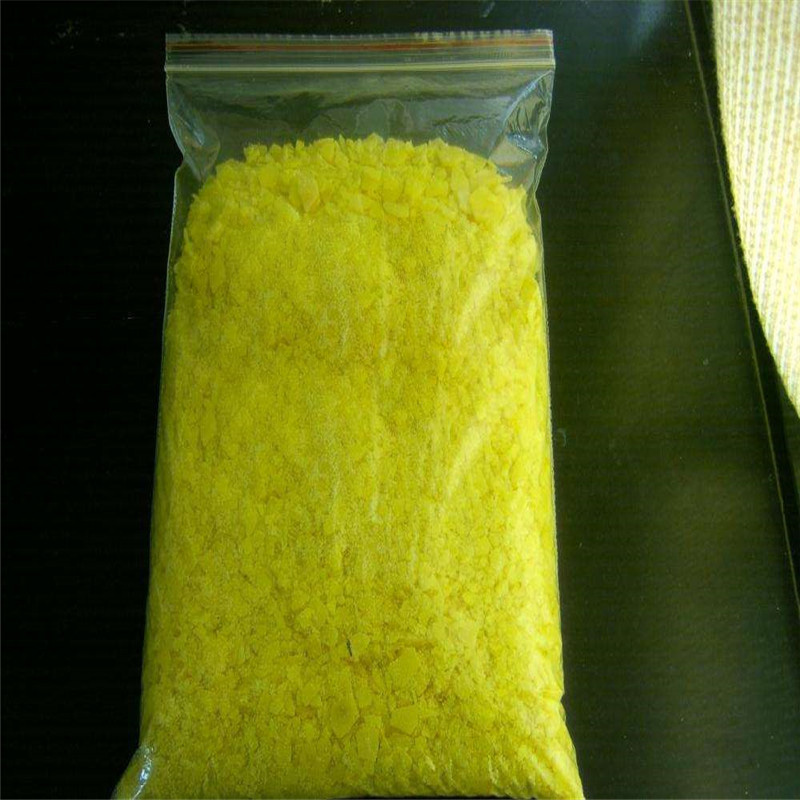 CAS:106-47-8
MF:C6H6ClN
MW:127.57
EINECS:203-401-0
Synonyms:4-aminochlorobenzene ;4-Chloranilin;4-chloranilin(czech) ;4-Chloro-1-aminobenzene;4-chloro-anilin ;4-Chloroaniline,p-Chloroaniline ;4-chlorobenzamine ;4-chloro-benzenamin
Properties
Melting point:67-70 °C(lit.)
Boiling point:232 °C(lit.)
Density 1,43 g/cm3
vapor density 4.4 (vs air)
vapor pressure 0.15 mm Hg ( 25 °C)
refractive index 1.5546
Flash point:120°C
storage temp. 2-8°C
solubility 2.2g/l
form Crystalline Solid
Pka 4.15(at 25℃)
color Beige to brown-purple
PH 6.9 (1g/l, H2O, 20℃)
Water Solubility 0.3 g/100 mL (20 ºC)
Merck 14,2118
BRN 471359
Stability:Stable. Combustible. Incompatible with strong oxidizing agents, acids, acid chlorides, acid anhydrides, chloroformates, nitrous acid. May be light sensitive.
Use
P-chloraniline is an important intermediate of dye, medicine and pesticide synthesis. AS dye intermediates, azo dyes, chromophenol AS-LB, color film agents can be synthesized. As a medical intermediate, it is the raw material of medicine librium, phenacetin and pesticide.
P-chloraniline can be directly synthesized into a variety of pesticides, such as deinsectization urea, diuret, dipyrilurea. It is also the synthetic intermediate of the herbicide paspalum and the plant growth regulator.
Packaging, storage and transportation
Packed in iron drum, 200kg net weight per barrel. Store in a cool, ventilated place, moisture-proof, fireproof. Storage and transportation according to toxic and dangerous goods regulations. It should be stored separately from acid, anhydride, acyl chloride, chloroform and strong oxidizer. Equipped with appropriate types and quantities of fire fighting equipment. The storage area shall be provided with suitable materials for containment of leakage.
Other related items of our company:
1. Basic Organic Chemicals
2. Inorganic Chemicals
3. Pharmaceutical Intermediates
4. Daily Chemicals
5. Active Pharmaceutical Ingredients