Diatomite is a kind of siliceous rock, mainly distributed in China, the United States, Japan, Denmark, France, Romania and other countries. A biogenic siliceous sedimentary rock composed mainly of the remains of ancient diatoms. Its chemical composition is mainly SiO2, which can be expressed as SiO2·nH2O, and its mineral composition is opal and its variety. [1] China has 320 million tons of diatomite reserves and more than 2 billion tons of prospective reserves, mainly in east China and northeast China. Among them, jilin, zhejiang, yunnan, shandong and sichuan provinces have large scale and reserves.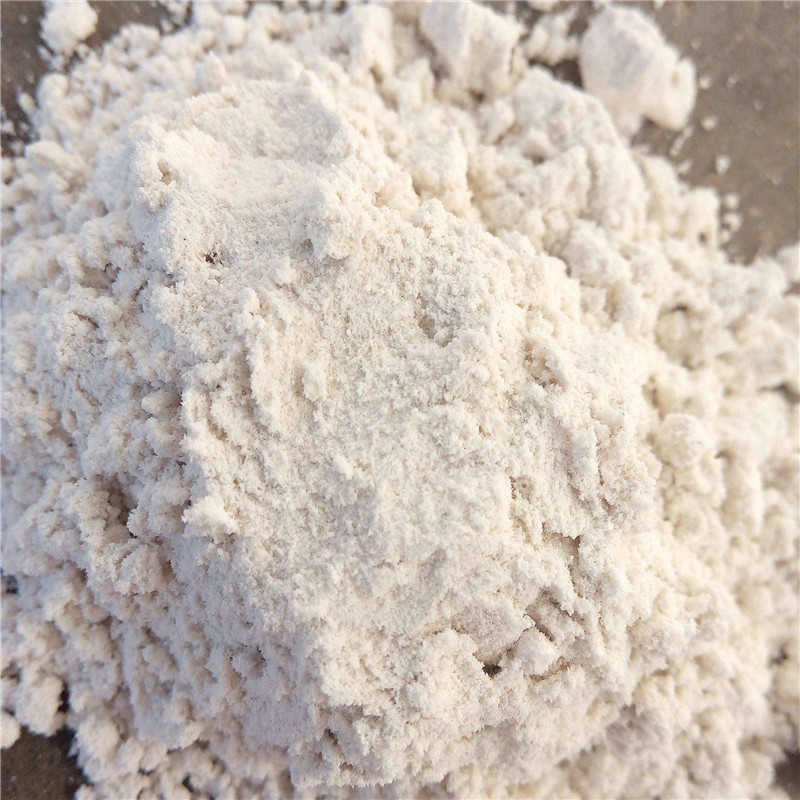 Application range editing
Diatomaceous earth industrial filler application scope pesticide industry: wettable powder, dry land herbicide, paddy field herbicide and a variety of biological pesticides.
Advantages of applying diatomite 1: neutral pH value, non-toxic, good suspension performance, strong adsorption performance, light bulk density, oil absorption rate of 115%, fineness of 325 meshes ---500 meshes, good mixing uniformity, when using, will not block the agricultural machinery pipeline, in the soil can play moisture, loose soil quality, prolong the efficacy of drug and fertilizer, and promote the growth of crops. Compound fertilizer industry: fruit and wood, vegetables, flowers and other crops compound fertilizer. Advantages of applying diatomite: strong adsorption performance, light bulk density, uniform fineness, neutral and non-toxic pH value, good mixing uniformity. Diatomaceous earth can be used as high efficiency fertilizer to promote crop growth and improve soil. Rubber industry: vehicle tires, rubber hose, triangle belt, rubber rolling, conveyor belt, automotive pad and other rubber products in the stuffing. Advantages of applying diatomite: it can obviously enhance the rigidity and strength of the product, with the settlement volume up to 95%, and can improve the properties of heat resistance, wear-resistance, heat preservation and anti-aging of the product. Building insulation industry: roof insulation layer, insulation bricks, calcium silicate insulation materials, porous coal cask furnace, insulation insulation insulation insulation insulation fireproofing decoration plate, insulation construction materials, wall insulation decorative boards, floor tiles, ceramic products, etc.
Advantages of applying diatomite 2: diatomite should be used as additive in cement, adding 5% diatomite in cement production, which can improve the strength of ZMP, and the SiO2 activity in cement can be used as emergency cement. Plastic industry: life plastic products, building plastic products, agricultural plastic, window plastic, plastic pipes, other heavy and heavy industrial plastic products.
Advantages of applying diatomite 3: it has good elongation, high impact strength, tensile strength, tear strength, light weight, good inner abrasion, good compressive strength and so on. Paper industry: office paper, industrial paper and other paper; Advantages of applying diatomite: it is light and soft in constitution, and its fineness is within the range of 120 to 1200 meshes. The addition of diatomite can make the paper smooth, light in weight and good in strength, reduce the expansion caused by humidity change, adjust the combustion rate in cigarette paper without any toxic side effects, and improve the clarification degree of filtrate in filter paper, and speed up the filtration. Paint coating industry: furniture, office paint, building paint, machinery, home appliance paint, oil printing ink, leaching meter, automobile paint and other paint fillers;
Advantages of diatomaceous earth application: neutral pH, non-toxic, with a fineness of 120 to 1200 meshes, light and soft constitution, it is a high quality filler in oil paint. Feed industry: pig, chicken, duck, goose, fish, birds, aquatic products and other feed additives. Application of diatomite advantages: PH value neutral, non-toxic, diatomite ores with unique pore structure, the weight light, large porosity, adsorption performance is strong, the formation of shallow light color, soft block can be evenly dispersed into the feed, and mixed with feed particles bonding, difficult separation and precipitation, livestock and poultry feed prompted after digestion, and can put the animal gastrointestinal bacteria adsorption back out to the body, enhance physical fitness, have strong gluten JianGu effect, aquatic class on the pond pool waters on the qualitative change, good air permeability, improve the survival rate of aquatic products. Polishing and rubbing industry: brake pad polishing, mechanical steel plate, wood furniture, glass, etc. Advantages of applying diatomite: good lubrication performance. Leather artificial leather industry: artificial leather products and other kinds of leather.
Application of diatomite 5: strong sunscreen, soft and light constitution, high quality fillers that can eliminate leather contaminated balloon products: light capacity, neutral PH value, non-toxic, soft and smooth powder, good strength performance, protection against high temperature. Diatomite is used in coating, painting, sewage treatment and other industries.
Other related items of our company:
1. Basic Organic Chemicals
2. Inorganic Chemicals
3. Pharmaceutical Intermediates
4. Daily Chemicals
5. Active Pharmaceutical Ingredients