Product Description
Factory Price Potassium dihydrogen phosphate
Product Overview
Potassium dihydrogen phosphate is a chemical with a chemical formula of KH2PO4. There is a deliquescence. When heated to 400 degrees C, it is melted into transparent liquid and solidified into opaque glass potassium diphosphate after cooling. It is stable in air, soluble in water and insoluble in ethanol. It is used as a buffer and a culture agent in industry; it is also used as a bacterial culture agent to synthesize a seasoning agent for cleaning, making the raw material of potassium phosphate, brewing yeast culture agent, fortifier, puffing agent and fermentation auxiliaries. Agriculture is used as a high-efficiency phosphorus and potassium compound fertilizer.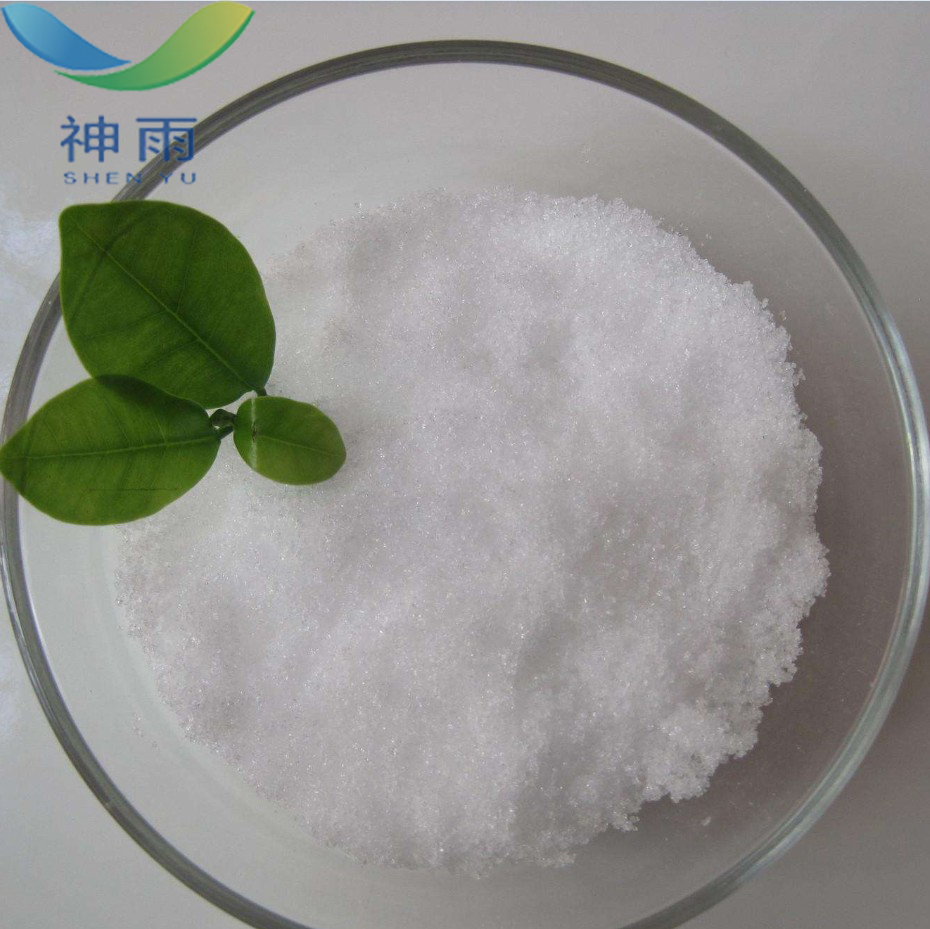 Physical Properties
CAS No. :
7778-77-0
MF:
H2KO4P
MW:
136.09
EINECS No. :
231-913-4
Melting Point:
252.6 °C(lit.)
Density:
2.338 g/mL at 25 °C(lit.)
Storage Condition:
Store at RT.
Solubility:
H2O: 1.5 M at 20 °C, clear, colorless
Form:
Powder
Color:
White transparent
PH:
4.2-4.6 (20g/l, H2O, 20℃)
Acidity Coefficient (pKa):
(1) 2.15,( 55530258,2) 6.82,( 55530259,3) 12.38 (at 25℃)
Water Solubility:
222 g/L (20 ºC)
Sensitivity:
Hygroscopic
Application
It is used as feed additive for phosphorus.
In the food industry, it is used for making baked goods, making bulking agents, flavoring agents, fermentation auxiliaries, nutritional fortifier, yeast feed. It is also used as a buffer, a chelating agent.
It is used as fertilizer, seasoning agent, yeast culture agent, used for preparing buffer solution, and also for medicine and manufacturing potassium diphosphate.
It is used for fertilizing rice, wheat, cotton, rape, tobacco, sugar cane, apple and other crops.
Used as chromatographic reagents and buffers, and also for the synthesis of pharmaceuticals.
It is used as high efficiency phosphor potassium compound fertilizer, and is suitable for various soils and crops. It is also used as a bacterial culture agent to synthesize flavoring agents for sake, and to prepare potassium orthophosphate. Medicine is used to acidification of urine and as a nutritive agent.
Preparation of arsenic, antimony, phosphorus, aluminum and iron, preparation of phosphorus standard liquid, preparation of various medium for haploid breeding, determination of the activity of inorganic phosphorus and alkaline acid enzyme in serum, and preparation of culture medium for detecting leptospirosis in serum.
Used as a nourishment supplement for feed.
The quality improver has the function of increasing the complexing metal ions, pH value and ionic strength of food, thereby improving the knot strength and water holding capacity of food. Our country stipulates that it can be used for wheat flour with a maximum consumption of 5.0g/kg and a maximum consumption of 2.0g/kg in beverages.
Package
25-50KGS/Bag, or according to your requirement.
Other related items of our company:
1. Basic Organic Chemicals
2. Inorganic Chemicals
3. Pharmaceutical Intermediates
4. Daily Chemicals
5. Active Pharmaceutical Ingredients