Product Description
Ferrocene 102-54-5
Ferrocene, also known as dicyclopentadiene and cyclopentadienyl iron, is an organic metal compound with the molecular formula Fe(C5H5)2. Orange crystalline solid; Ferrocene has a camphore-like odor, the most important metallocene metallocene complex, and the earliest known interlocking complex, consisting of two cyclopentadiene rings bonded to iron atoms.
Property
CAS NO. : 102-54-5
EINECS: 203-039-3
Molecular formula: C10H10Fe
Linear formula: Fe(C5H5)2
Molecular weight: 186.03
Purity: 99% or higher
MDL number: MFCD00001427
Appearance: orange needle crystal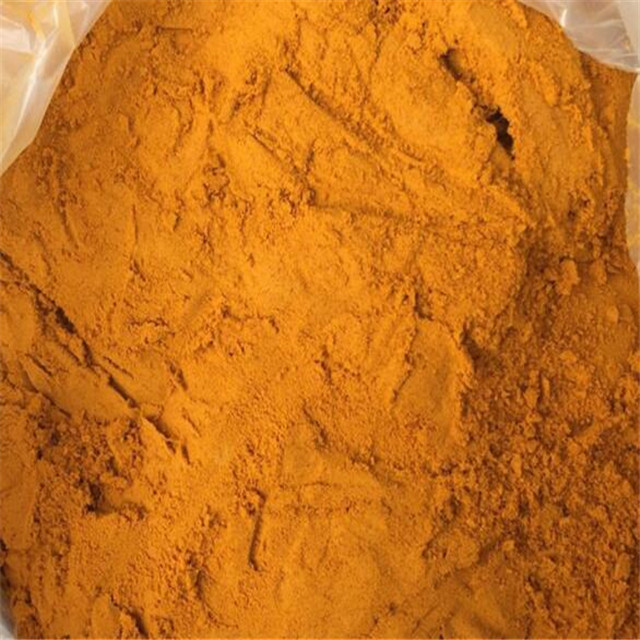 Application:
Ferrocene can be used as rocket fuel additive, antiknock agent for gasoline, curing agent for rubber and silicon resin, or ultraviolet absorbent.
The ethylene derivatives of ferrocene can be polymerized with ene bonds, which can be used as coating for spaceships.
As iron fertilizer, beneficial to plant absorption, growth rate and the amount of iron in crops, its derivatives can be used as insecticides.
Packing:
100g, 500g
Other related items of our company:
1. Basic Organic Chemicals
2. Inorganic Chemicals
3. Pharmaceutical Intermediates
4. Daily Chemicals
5. Active Pharmaceutical Ingredients