Product Description
Food Additive D-Mannose Price with CAS 3458-28-4
D-mannose is divided into two types, α-form and β-form. The Α-form is a methyl group crystal having a melting point of 133 ° C; the β-form is an ethyl group having a melting point of 132 ° C (decomposition point). Sweet and slightly bitter aftertaste. Soluble in water (250%), insoluble in ethanol (0.4%), insoluble in ether.
It is mainly present in plants as a condensate in polysaccharides such as mannan. The free form is present in the exudate of the coconut shell and the hibiscus flower ash tree (Fraxinus ornus), and is also present in trace amounts in citrus peel, germinated seeds and molasses.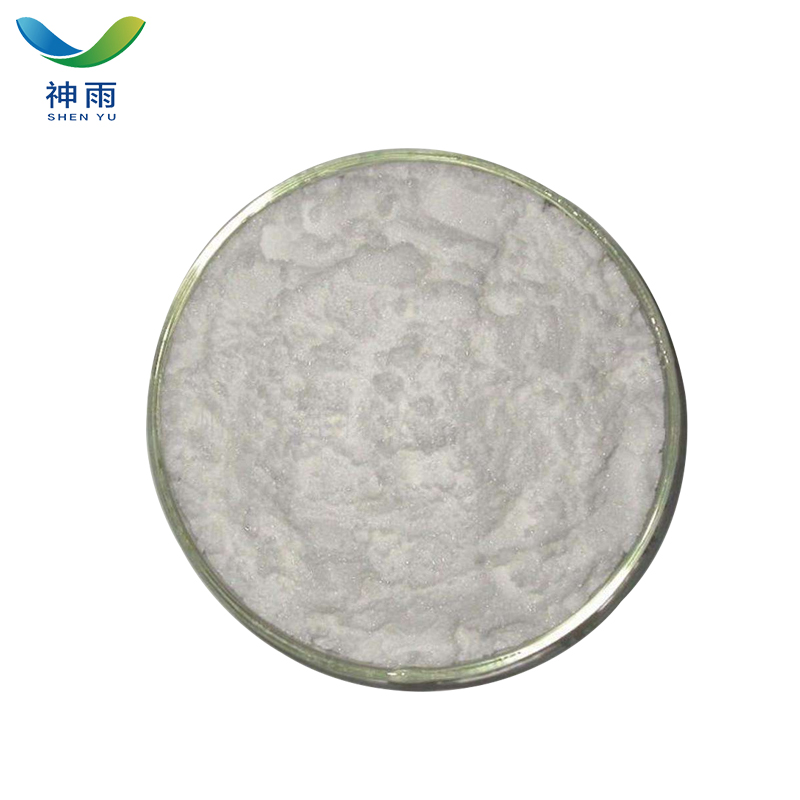 Feature:
High Purity
Low Price
Fast delivey
Good service
D-Mannose Product details:
English name: D-Mannose
English synonym: DL-allo-2,3,4,5,6-Pentahydroxy-hexanal;d-[1,2,3-13C3]Mannose;d-[1-12C]Mannose (13C depleted at C1);d -[1-13C:1-2H]Mannose;d-[1-18O]Mannose;d-[2,3,4,5,6-13C5]Mannose;d-[3,4-13C2]Mannose;d -[UL-12C6]Mannose (13C depleted)
CAS No.: 3458-28-4
Molecular formula: C6H12O6
Molecular weight: 180.16
EINECS number: 222-392-4
Melting point 133-140 °C (lit.)
Specific optical rotation 14 o (589nm, c=10, H2O)
Boiling point 232.96 ° C (rough estimate)
Density 1,539 g/cm3
Refractive index 1.5730 (estimate)
Storage conditions Store at RT.
Solubility H2O: 50 mg/mL
Morphological powder
Acidity coefficient (pKa) 12.08 (at 25 ° C)
Color White

D-Mannose Application:
1. Use as a biochemical reagent
2. For cell culture and molecular biology
3. Used as a biochemical reagent sweetener

D-Mannose Attention:
[Ingestion]
If victim is conscious and alert, give 2-4 cupfuls of milk or water. Never give anything by mouth to an unconscious person. Get medical aid immediately.
[Inhalation]
Get medical aid immediately. Remove from exposure to fresh air immediately. If not breathing, give artificial respiration. If breathing is difficult, give oxygen.
[Skin]
Get medical aid immediately. Flush skin with plenty of soap and water for at least 15 minutes while removing contaminated clothing and shoes. Wash clothing before reuse.
[Eyes]
Flush eyes with plenty of water for at least 15 minutes, occasionally lifting the upper and lower eyelids. Get medical aid immediately.

Storage: Store in a tightly closed container. Do not store in glass. Store in a cool, dry area away from incompatible substances.
Package: 25kg/bag
Other related items of our company:
1. Basic Organic Chemicals
2. Inorganic Chemicals
3. Pharmaceutical Intermediates
4. Daily Chemicals
5. Active Pharmaceutical Ingredients