Product Description
Food Additive D-Ribose with CAS 50-69-1
D-ribose, a molecular formula of C5H10O5, is an important five-carbon monosaccharide. It is an important constituent of ribonucleic acid (RNA) and ATP and plays an important role in the formation of life. D-ribose is also an important pharmaceutical intermediate for the production of a variety of nucleic acid drugs, and has broad application prospects. Properties at room temperature: white crystalline powder, with a cool taste of sweetness. Used as pharmaceutical raw materials, health care products, intermediates, food additives, etc. Dry, sealed and stored at 2-8 ° C.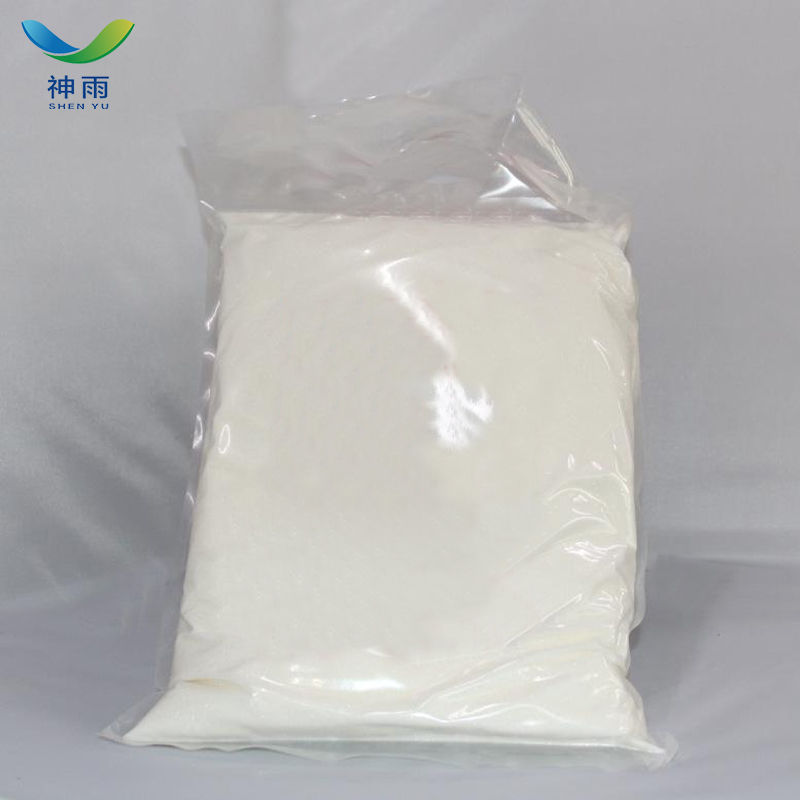 Feature:
High Purity
Low Price
Fast delivey
Good service
D-Ribose Product details:
English name: D-Ribose
English synonyms: RIBOSE, D-(-)-;d-ribos;D-RIB;D-(-)-RIBOSE;D-RIBOSE;FEMA 3793;ALPHA-D-RIBOFURANOSE;D(-)Ribose (1.07605)
CAS No.: 50-69-1
Molecular formula: C5H10O5
Molecular weight: 150.13
EINECS number: 200-059-4
Melting point 88-92 °C (lit.)
Specific optical rotation -20.8 o (c=4, H2O)
Boiling point 191.65°C (rough estimate)
Density 1.1897 (rough estimate)
FEMA 3793 | D-RIBOSE
Refractive index -21 ° (C=1, H2O)
Storage conditions 2-8 ° C
Solubility H2O: 0.1 g/mL, clear, colorless to light yellow
Form Crystalline Powder
Color white to light or slightly yellow
Water solubility Soluble in water. Insoluble in ether.
Sensitivity Hygroscopic

D-Ribose Application:
1. Used as pharmaceutical raw materials, health care products, intermediates, food additives, etc.
2. Ribose-5-phosphate, which supports biosynthesis of tryptophan and histidine, is also one of the components of the pentose phosphate synthesis pathway.
3. D-ribose is an important component of nucleic acid in the body, which is a key component of nucleic acid. It is a pivotal position in the metabolism of nucleosides, proteins and fats, and has important physiological functions and broad application prospects. D-ribose is a natural component present in all cells in living organisms. It is closely related to the formation of adenosine and the regeneration of ATP. It is one of the most basic energy sources of life metabolism. It plays a key role in the metabolism of the heart and skeletal muscle, and can promote the recovery of ischemic tissue and local hypoxic tissue. D-ribose is an important intermediate for many nucleic acids and can be used for ribavirin, adenosine, thymidine, cytidine, fluoroadenosine, 2-methyladenosine, vitatoxin, pyrazole toxin etc.

D-Ribose Attention:
[Ingestion]
If victim is conscious and alert, give 2-4 cupfuls of milk or water. Never give anything by mouth to an unconscious person. Get medical aid immediately.
[Inhalation]
Get medical aid immediately. Remove from exposure to fresh air immediately. If not breathing, give artificial respiration. If breathing is difficult, give oxygen.
[Skin]
Get medical aid immediately. Flush skin with plenty of soap and water for at least 15 minutes while removing contaminated clothing and shoes. Wash clothing before reuse.
[Eyes]
Flush eyes with plenty of water for at least 15 minutes, occasionally lifting the upper and lower eyelids. Get medical aid immediately.

Storage: Store in a tightly closed container. Do not store in glass. Store in a cool, dry area away from incompatible substances.
Package: 25kg/bag
Other related items of our company:
1. Basic Organic Chemicals
2. Inorganic Chemicals
3. Pharmaceutical Intermediates
4. Daily Chemicals
5. Active Pharmaceutical Ingredients