Product Description
Pharmaceutical Intermediate Inulin with CAS 9005-80-5
Inulin is a reserve polysaccharide in plants, mainly derived from plants, has been found in more than 36,000 species, including dicotyledons in the Compositae, Platycodon, Gentianaceae and other 11 families in monocotyledons Liliaceae, Gramineae. For example, inulin is abundant in the tubers of Jerusalem artichoke, chicory, peony (Dali chrysanthemum) and thistle roots, among which inulin, a new sugar source, is the highest.
Inulin molecule is composed of about 31 beta-D-fructofuran and 1-2 pyruvic residues. The residues of fructose can be linked by beta-2,1-bond. D-fructose is a linear linear linear polysaccharide linked by a beta (1 2) glycoside bond. The end often contains a glucose residue, the degree of polymerization (DP) is 2-60, in which the average degree of polymerization DP < 9 inulin is also known as short-chain inulin. Inulin extracted from natural plants contains both long and short chains. The molecular formula of inulin is expressed as GFn, where G represents the terminal glucose unit, F represents the fructose molecule, and N represents the unit of fructose.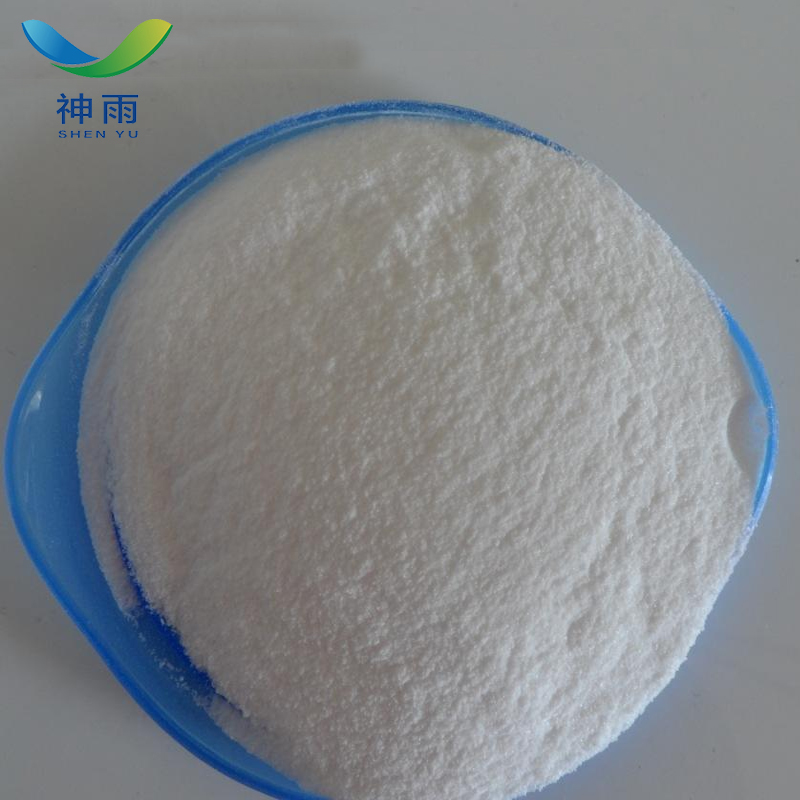 Feature:
High Purity
Low Price
Fast delivey
Good service
Inulin Product details:
English name: Inulin
English synonym: RAFTILINEST; RAFTIFEED(R)IPS; RAFTILINEHP; CHICORYINULIN; LONG-CHAININULINFROMCHICORYROOTS; RAFTILINEHPX; LONG-CHAININULINFROMCHICORY; INULIN extrapure
CAS No.: 9005-80-5
Molecular formula: C18H32O16
Molecular weight: 504.43708
EINECS number: 232-684-3
Melting point 176-181 °C
Specific optical rotation D20 -40° (c = 2) for the anhydr
Density 1,35 g/cm3
Storage conditions Store at RT.
Water solubility Soluble in water.
Sensitivity Hygroscopic


Inulin Application:
1. Biochemical research; culture medium; kidney function diagnosis
2. Food processing, functional health foods.
Inulin can lower blood sugar levels and dilute blood sugar levels
Enhanced digestion and defecation, a miracle for treating constipation
Enhanced metabolic function, rapid recovery of burns and other injured wounds
3. Biochemical research, used in medicine to test the glomerular filtration capacity of the kidney.

Inulin Attention:
[Ingestion]
If victim is conscious and alert, give 2-4 cupfuls of milk or water. Never give anything by mouth to an unconscious person. Get medical aid immediately.
[Inhalation]
Get medical aid immediately. Remove from exposure to fresh air immediately. If not breathing, give artificial respiration. If breathing is difficult, give oxygen.
[Skin]
Get medical aid immediately. Flush skin with plenty of soap and water for at least 15 minutes while removing contaminated clothing and shoes. Wash clothing before reuse.
[Eyes]
Flush eyes with plenty of water for at least 15 minutes, occasionally lifting the upper and lower eyelids. Get medical aid immediately.

Storage: Store in a tightly closed container. Do not store in glass. Store in a cool, dry area away from incompatible substances.
Package: 25kg/bag
Other related items of our company:
1. Basic Organic Chemicals
2. Inorganic Chemicals
3. Pharmaceutical Intermediates
4. Daily Chemicals
5. Active Pharmaceutical Ingredients