Product Description
Food Grade Lactose Powder with CAS 63-42-3
Lactose is a disaccharide naturally present in mammalian milk. Secreted by the mammary glands of mammals, only in the animal kingdom. Molecular formula C12H22O11. It is a disaccharide composed of glucose and galactose, which is obtained by dehydration of a hydroxyl group on the fourth carbon atom of glucose with a β-hemiacetal hydroxyl group of the first carbon atom of galactose. Therefore, the reducibility of the aldehyde group contained on the glucose molecule is maintained. There are two isomers of α-form and β-form. 5Gram. The crystallized from the mother liquor, the amount of crystallized water, a melting point of 202 ° C, a specific optical rotation of +88 °, solubility of 7.4 g. Crystallized above 93.5 ° C is β-type lactose, melting point 252 ° C, specific optical rotation +34 °, solubility 55 g, no crystal water in the molecule. Alpha-type sugars have low hygroscopicity and do not absorb external moisture in a high humidity environment, which is extremely important for controlling water activity in foods.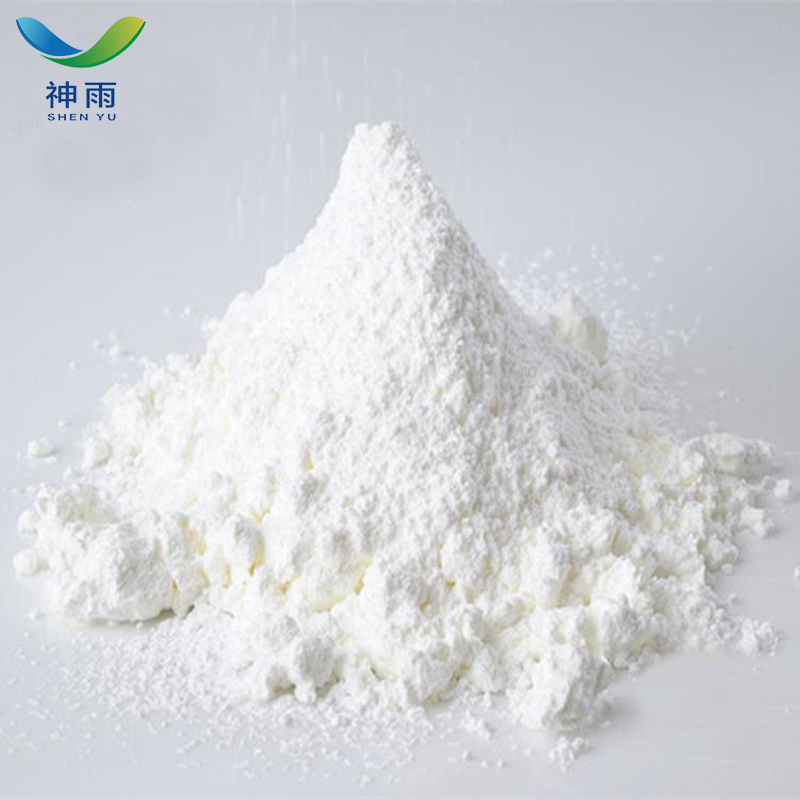 Feature:
High Purity
Low Price
Fast delivey
Good service
Lactose Product details:
English name: Lactose
English synonyms: Aletobiose; Galactinum; lactose, anhydrous; Osmolactan; Saccharum lactin; saccharumlactin; LACTOBIOSE; LACTIN
CAS No.: 63-42-3
Molecular formula: C12H22O11
Molecular weight: 342.3
EINECS number: 200-559-2
Melting point 222.8°C
Boiling point 397.76 ° C (rough estimate)
Density 1.5300
Refractive index 1.5376 (estimate)
Form Powder
Color White to Off-white

Lactose Application:
Nutritional sweetener; excipient; dispersing agent; flavoring agent; nutrient. Mainly used:
As an adsorption dispersant for powdery food coloring, the pigment concentration is lowered, which is convenient to use and reduces discoloration during storage.
It is characterized by easy compression molding and low water absorption, and is used as an excipient for tableting.
With the low caramelization temperature of lactose (sucrose 163 ° C, glucose 154.5 ° C, lactose only 129.5 ° C), for some special baked goods, deep yellow to caramel color can be obtained at lower baking temperature .
Others have the effects of preventing crystallization, reducing sweetness, preventing sticking and enhancing fragrance.
Used in baby food, candy and margarine.

Lactose Attention:
[Ingestion]
If victim is conscious and alert, give 2-4 cupfuls of milk or water. Never give anything by mouth to an unconscious person. Get medical aid immediately.
[Inhalation]
Get medical aid immediately. Remove from exposure to fresh air immediately. If not breathing, give artificial respiration. If breathing is difficult, give oxygen.
[Skin]
Get medical aid immediately. Flush skin with plenty of soap and water for at least 15 minutes while removing contaminated clothing and shoes. Wash clothing before reuse.
[Eyes]
Flush eyes with plenty of water for at least 15 minutes, occasionally lifting the upper and lower eyelids. Get medical aid immediately.

Storage: Store in a tightly closed container. Do not store in glass. Store in a cool, dry area away from incompatible substances.
Package: 25kg/bag
Other related items of our company:
1. Basic Organic Chemicals
2. Inorganic Chemicals
3. Pharmaceutical Intermediates
4. Daily Chemicals
5. Active Pharmaceutical Ingredients