Product Description
Food Grade Maltose with CAS 69-79-4
Maltose is the abbreviation of maltodose, also known as D-maltose, sucrose. The sugar is less distributed in nature and is mostly present in germinated malt. Further decomposition of one molecule of maltose yields two molecules of glucose. The sweetness of maltose is about half of that of sucrose, but it tastes refreshing and does not stimulate the gastric mucosa. It is one of the most nutritious sugars. Maltose is widely used in various fields of the food industry, such as solid foods, liquid foods, frozen foods, and colloidal foods (if frozen). Maltose syrup is not only a sweetener in food, but also an additive, a preservative, and a moisturizer.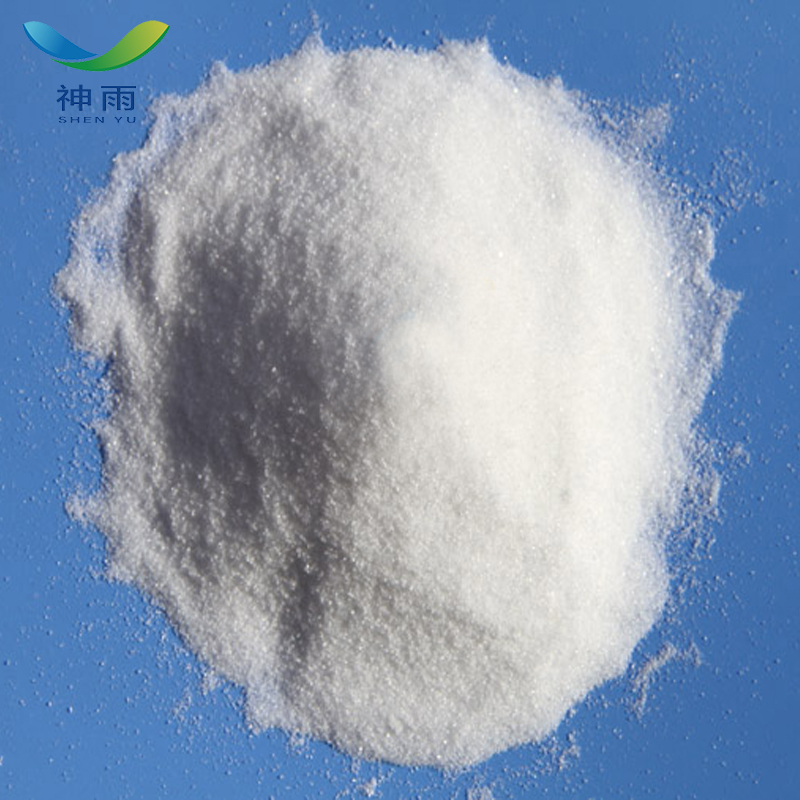 Feature:
High Purity
Low Price
Fast delivey
Good service
Maltose Product details:
English name: Maltose
English synonym: 4-(alpha-D-Glucopyranosido)-alpha-glucopyranose; 4-(alpha-D-Glucosido)-D-glucose; 4-o-alpha-d-glucopyranosyl-d-glucos; 4-O-Hexopyranosylhexose ;alpha-Malt sugar;alpha-maltsugar;Cextromaltose;Maltos
CAS No: 69-79-4
Molecular formula: C12H22O11
Molecular weight: 342.3
EINECS number: 200-716-5
Melting point 110 °C
Boiling point 397.76 ° C (rough estimate)
Density 1.5400
Refractive index n20/D 1.361
PH value 4.0-6.5 (25°C)

Maltose Application:
1. Food field
Maltose is widely used in various fields of the food industry, such as solid foods, liquid foods, frozen foods, and colloidal foods (if frozen).
Maltose syrup is not only a sweetener in food, but also an additive, a preservative, and a moisturizer. Maltose syrup contains a large amount of dextrin, has good crystallinity resistance, does not precipitate crystals in frozen foods, and prevents the crystallization of other sugars, so that crystallization of sucrose can be prevented during the production of jams and jellies. Extend the shelf life of the food. Maltose syrup has good fermentability and is therefore widely used in the manufacture of bread, cakes and beer. Maltose syrup has the effect of preventing starch from condensing and aging, and can increase the shelf life of canned jelly, jam and starched cans. Maltose syrup has low sweetness, low hygroscopicity and high moisture retention. Maltose with one molecule of crystal water is very stable, which increases the moisture retention of food. Adding maltose syrup to the pastry can make the pastry fresh and delicious, but when the maltose absorbs 6%-12% of water, it will no longer absorb water and will not release water. This property can make the food dehydrate and prevent food. The aging makes the food soft, moist, fresh and delicious for a long time, and increases the shelf life of the food.
Maltose is relatively stable to acid and heat. It does not decompose when heated at pH 3 and 120 °C for 90 min. The temperature of the sugar can reach 160 °C. It is not easy to change the Merat reaction when heated, so it will not be maltose at normal temperature. Decomposition causes food to deteriorate and taste. High maltose syrup can replace acid-hydrolyzed starch syrup in the candy industry. Not only the product tastes mild, the sweetness is moderate, the product is not easy to change color, and the hard candy has good transparency and good sand resistance and stagnation resistance, thus prolonging preservation. period. High maltose syrup contains less protein, amino acid and other substances that can react with melamine in carbohydrates, so it has good thermal stability. It is more suitable for vacuum film method, tantalum sugar and casting than candy. .
Currently, the main use of high maltose syrup in the food industry is in the manufacture of confectionery and jellies, cakes, beverages and the like. Studies have shown that the utilization of high maltose syrup is developing in two aspects: one is to prepare ultra-high maltose syrup having a solid content of 80% without crystallization under normal storage conditions; the other is to produce pure maltose.
2. Medical field
When the vein is injected into the vein with pure maltose, the blood sugar will not rise, which is suitable for diabetics to supplement nutrition. Maltose can be absorbed without metabolism in human metabolism. It is a nutrient and auxiliary therapeutic agent for diabetic patients, and a sweetener for health foods and functional foods for diabetic patients. Maltose is also a raw material for the manufacture of maltulose and oligo-isoma malt candy. The latter two promote the reproduction of beneficial human Bifidobacterium lactobacilli in the intestine and are very good functional foods. Therefore, maltose is unique in medicine. effect.
3. Maltose biosynthesis trehalose
Trehalose is a non-reducing disaccharide linked by two molecules of glucose through α-1,1 glycosidic bonds, which has non-specific protective effects on organisms and biomacromolecules.

Maltose Attention:
[Ingestion]
If victim is conscious and alert, give 2-4 cupfuls of milk or water. Never give anything by mouth to an unconscious person. Get medical aid immediately.
[Inhalation]
Get medical aid immediately. Remove from exposure to fresh air immediately. If not breathing, give artificial respiration. If breathing is difficult, give oxygen.
[Skin]
Get medical aid immediately. Flush skin with plenty of soap and water for at least 15 minutes while removing contaminated clothing and shoes. Wash clothing before reuse.
[Eyes]
Flush eyes with plenty of water for at least 15 minutes, occasionally lifting the upper and lower eyelids. Get medical aid immediately.

Storage: Store in a tightly closed container. Do not store in glass. Store in a cool, dry area away from incompatible substances.
Package: 25kg/bag
Other related items of our company:
1. Basic Organic Chemicals
2. Inorganic Chemicals
3. Pharmaceutical Intermediates
4. Daily Chemicals
5. Active Pharmaceutical Ingredients