Product Description
Food Grade Sodium Carbonate With Low Price
Product description:
Sodium carbonate (Na2CO3) with a molecular weight of 105.99. The purity of chemicals is more than 99.5% (mass fraction), also known as soda ash, but the classification is salt, not alkali. In international trade, it is also known as soda or alkali ash. It is an important organic chemical raw material, mainly used for the production of flat glass, glass products and ceramic glaze. It is also widely used in life washing, acid neutralization and food processing.The aqueous solution of sodium carbonate is strongly alkaline and has certain corrosiveness. It can react with acid to form a metathesis. It can also react with some calcium salts and barium salts.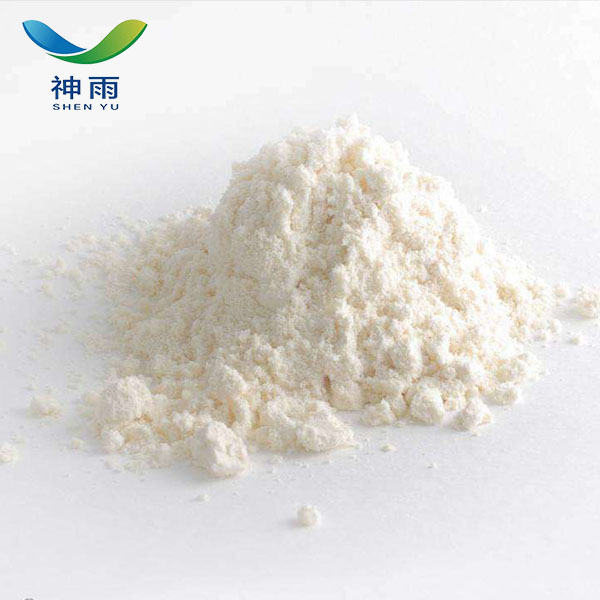 Feature:
High Purity
Low Price
Fast delivey
Good service
Product details:
English Name: Sodium carbonate
English synonyms: Bisodium carbonate; bisodiumcarbonate; Calcined; calcinedsoda; carbonatedesodium; Carbonic acid; Carbonic acid sodium salt;
CAS: 497-19-8
Molecular formula: CNa2O3
Molecular weight: 105.99
EINECS: 231-867-5
Melting point: 851 degree C (lit.)
Boiling point: 1600 C
Density: 2.53
Refractive index: 1.535
Storage condition: 2-8 degree C
Solubility H2O: 1 M at 20 degree C, clear, colorless
Form: Solid
Color: White
PH value: 11.16 (4g/l, H2O, 25 C)
Water solubility: 22 g/100 mL (20) C
Sensitive: Hygroscopic
Sodium carbonate Application:
In production and life, sodium carbonate is used for making pastry, making sodium hydroxide, or as a formula for various detergents. The purification of water is used as a softener.
In industrial soda ash, it is mainly light industry, building materials and chemical industry, accounting for 2/3, followed by metallurgy, textile, petroleum, national defense, medicine and other industries. The glass industry is the largest consumer of soda ash, and 0.2 tons of soda ash per ton of glass. The chemical industry is used for making sodium silicate, sodium bichromate, sodium nitrate, sodium fluoride, baking soda, borax and sodium phosphate three. Metallurgical industry is used as smelting flux, flotation agent for ore dressing, steelmaking and antimony smelting as desulfurizer. Printing and dyeing industry is used as a water softener. Leather industry is used for degreasing, neutralizing chrome tanning and improving the alkalinity of chrome tanning. It is also used in the production of synthetic detergent additives such as sodium tripolyphosphate and other sodium phosphate. Edible grade soda used in the production of monosodium glutamate, pasta, etc.

Sodium carbonate Attention:
[Ingestion]
Do NOT induce vomiting. If victim is conscious and alert, give 2-4 cupfuls of milk or water. Never give anything by mouth to an unconscious person. Get medical aid immediately.
[Inhalation]
Remove from exposure to fresh air immediately. If not breathing, give artificial respiration. If breathing is difficult, give oxygen. Get medical aid if cough or other symptoms appear.
[Skin]
Get medical aid. Flush skin with plenty of soap and water for at least 15 minutes while removing contaminated clothing and shoes. Wash clothing before reuse.
[Eyes]
Immediately flush eyes with plenty of water for at least 15 minutes, occasionally lifting the upper and lower eyelids. Get medical aid immediately.

Storage:
Store in a tightly closed container. Store in a cool, dry, well-ventilated area away from incompatible substances.
Package:25kg/Bag
Other related items of our company:
1. Basic Organic Chemicals
2. Inorganic Chemicals
3. Pharmaceutical Intermediates
4. Daily Chemicals
5. Active Pharmaceutical Ingredients