Product Description
High purity 99% Butyl acrylate with cas 141-32-2
Product description:
Butyl acrylate is a colorless liquid.
Soluble in ethanol, ether, acetone and other organic solvents.
Almost insoluble in water, 20 ℃ when the solubility in water of 0.14 g / 100 ml.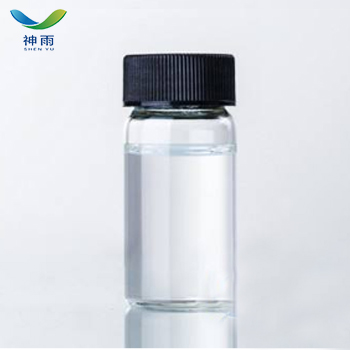 Feature:
High Purity
Low Price
Fast delivey
Good service
Butyl acrylate

Product details:
English name: Butyl acrylate
English synonym: n-butyl acrylate, 98+%,
CAS no. : 141-32-2
Molecular formula: C7H12O2
Molecular weight: 128.17
EINECS no. : 216-768-7
Melting point: - 69 ° C
Boiling point: 61-63 ° C60 mm Hg (lit.)
Density: 0.894 g/mL at 25 ° C (lit.)
Vapor density: >, 1 (vs air)
Vapor pressure: 3.3 mm Hg (20 ° C)
Index of refraction: n20/D 1.410(lit.)
Flash: 63 ° F
Storage conditions: Flammables area
Solubility: 1.7g/l
Explosive limit: 1.1- 7.8% (V)
Water solubility: 1.4 g/L (20 degrees C)

Butyl acrylate Application:
1.Mainly used in the production of synthetic resin, synthetic fiber, synthetic rubber, plastic,
paint, adhesive, etc.
2.Acrylic acid and its esters are widely used in industry.
In the process of use, acrylic esters are often polymerized into polymers or copolymers.

3.Industrial esterification of acrylic acid and butanol catalyzed by sulfuric acid directly.
4.Make polymers.Intermediates.Activator.Synthetic resin.

5. Polymerizable monomers, used for soft polymers, play an internal plasticizing role in copolymers.
For the preparation of coatings, textiles, paper, leather, construction adhesives and other
industrial use of a variety of resin.
6. Organic synthesis.

Production methods of Butyl acrylate
Acrylate can be produced by hydrolysis of acrylonitrile, lactam, repe, modified repe, cyanoethanol,
and direct oxidation of propylene.
Storage features: Complete packing and light loading and unloading;
Warehouse ventilation, away from open fire, high temperature, and oxidant separate storage.

Package: 200L/Barrel
Other related items of our company:
1. Basic Organic Chemicals
2. Inorganic Chemicals
3. Pharmaceutical Intermediates
4. Daily Chemicals
5. Active Pharmaceutical Ingredients