Product Description
High purity 99% Ethyl acrylate cas 140-88-5
Product description:
Ethyl acrylate is a colorless liquid and volatile. Mixed with ethanol and ether, soluble in chloroform
and slightly soluble in water. The copolymers are mainly used as copolymers of synthetic resins.
The copolymers are widely used in coatings, textiles, leather, adhesives and other industries.
They are also used in the synthesis of plastics and resins.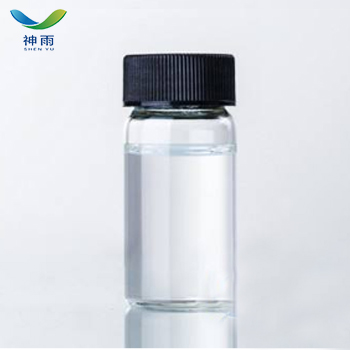 Feature:
High Purity
Low Price
Fast delivey
Good service
Ethyl acrylate

Product details:

English name: Ethyl acrylate

CAS no. : 140-88-5
Molecular formula: C5H8O2
Molecular weight: 100.12
EINECS no. : 205-438-8
Melting point: - 71 ° C (lit.)
Boiling point: 99 ° C (lit.)
Density: 0.921 g/mL at 20 ° C
Vapor density: 3.5 (vs air)
Vapor pressure: 31 mm Hg (20 ° C)
Index of refraction: n20/D 1.406(lit.)
FEMA: 2418 | ETHYL ACRYLATE
Flash: 60 ° F
Storage conditions: Refrigerator
Solubility: 20g/l
Characteristics: Liquid
Color: Clear
Explosive limit: 1.8 -14% (V)
Water solubility: 1.5g / 100ml (25 degrees C)

Ethyl acrylate

Application:
1.Mainly used as a synthetic resin copolymer monomer, the formation of copolymer is widely
used in coatings, textiles, leather, adhesives and other industries.

2.Ethyl acrylate is the preparation of carbamate pesticides c g sulfur budweiser intermediates,
it also can be used as a protective coating and paper impregnant, adhesives raw materials,
the polymer can be the anti-cracking agent of leather, and ethylene copolymer,
is a kind of hot melt adhesives and 5% chlorine ethyl vinyl ether copolymer is a kind of synthetic
rubber oil resistant, heat resistant performance is good, in some cases can be instead of nitrile rubber.

3.Polymer synthetic material monomer.
And for the manufacture of coatings, adhesives, leather processing agents, textile additives, paint additives.
4.GB 2760-1996 edible spices permitted.
It is mainly used for making rum, pineapple and assorted fruit flavoring.

Production methods of Ethyl acrylate
1. It is formed by the reaction of 3-hydroxypropanitrile and ethanol in dilute sulfuric acid solution.
2.The reaction of ethylene, carbon monoxide and ethanol catalyzed by nickel or cobalt.
3.In the presence of hydrochloric acid and Ni(CO)4, it is obtained by hot esterification of allyl acid
and acetylene in ethanol solution.
Storage features: Warehouse ventilation and low temperature drying;
Store separately from oxidant and acid

Package: 200L/Barrel

Other related items of our company:
1. Basic Organic Chemicals
2. Inorganic Chemicals
3. Pharmaceutical Intermediates
4. Daily Chemicals
5. Active Pharmaceutical Ingredients