Product Description
High quality Industrial Dibutyl phthalate cas 84-74-2
Product description:
Dibutyl phthalate is also called the adjacent phthalic acid Dibutyl or butyl ester, English, Dibutyl phthalate,
colorless transparent oily liquid, the specific gravity of 1.045 (21 ℃), the boiling point 340 ℃,
insoluble in water, water soluble and volatility is low, but soluble in ethanol, ether, acetone and benzene
and other organic solvents can also unlike most hydrocarbon miscibility.
Dibutyl phthalate (DBP), dioctyl phthalate (DOP) and diisobutyl phthalate (DIBP) are the three most common
plasticizers, which are commonly used in plastics, synthetic rubber and artificial leather.
It is made from phthalic anhydride and n-butanol by heating esterification.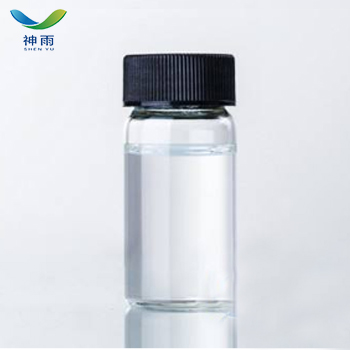 Feature:
High Purity
Low Price
Fast delivey
Good service
Dibutyl phthalate

Product details:
English name: Dibutyl phthalate
English synonym: ai-3-00283;Benzene - 1, 2 - dicarboxylicaciddibutylester;
CAS no. : 84-74-2
Molecular formula: C16H22O4
Molecular weight: 278.34
EINECS no. : 201-557-4
Melting point: 35 ° C -
Boiling point: 340 ° C (lit.)
Density: 1.043 g/mL at 25 ° C (lit.)
Vapor density: 9.6 (vs air)
Vapor pressure: 1 mm Hg (147 ° C)
Index of refraction: n20/D 1.492(lit.)
Flash: 340 ° F
Storage conditions: 2-8 ° C
Solubility: Very soluble in alcohol, Mr, acetone, benzene
Characteristics: Liquid
Color: APHA: less than or equal to 10
Relative polarity: 0.272
Explosive limit: 0.47%, 236 ° F
Water solubility: Slightly soluble. 0.0013 g / 100 mL

Dibutyl phthalate Application:
1.Colorless transparent oily liquid with slightly aromatic smell.
Soluble in common organic solvents and hydrocarbons.

2.It is mainly used as plasticizer for nitrification fiber, acetate fiber and PVC.

3.The product is plasticizer.
Strong solubility to many resins.
Mainly used for PVC processing, can give products good softness.
Due to its relatively low price and good processability, it is widely used in China,
which is almost the same as DOP.
4.As a plasticizer for cellulose ester, salt, natural rubber and polystyrene;
Make PVC and its copolymer have cold resistance.
Production methods of Dibutyl phthalate
Phthalic anhydride and n-butanol were used as raw materials and sulfuric acid as catalyst for
esterification under normal pressure.After the reaction is completed, the product is neutralized
with lye and washed with water.Processing technology has intermittent method and continuous method.

Storage features: Complete packing and light loading and unloading;
Warehouse ventilation, away from open fire, high temperature, and oxidant separate storage

Package: 200L/Barrel

Other related items of our company:
1. Basic Organic Chemicals
2. Inorganic Chemicals
3. Pharmaceutical Intermediates
4. Daily Chemicals
5. Active Pharmaceutical Ingredients