Product Description
High purity 99% Poly(ethylene glycol) with cas 25322-68-3
Product description:
PEG is short for polyethylene glycol.
A polymer compound formed by dehydration and condensation of glycol between molecules.
The chemical formula is HOCH2(CH2OCH2), nCH2OH.Where n is greater than 4.
The average molecular weight is 200 ~ 7000.
The figure after commercial polyethylene glycol represents the average molecular weight.For example,
polyethylene glycol -400 indicates that the average molecular weight of the commercial polyethylene glycol is
about 400.A colorless viscous liquid or white solid.Low toxicity.
Soluble in water and many organic solvents, easily soluble in aromatic hydrocarbons, slightly soluble in aliphatic
hydrocarbons.It does not hydrolyze, is thermostable and does not react with many chemical reagents.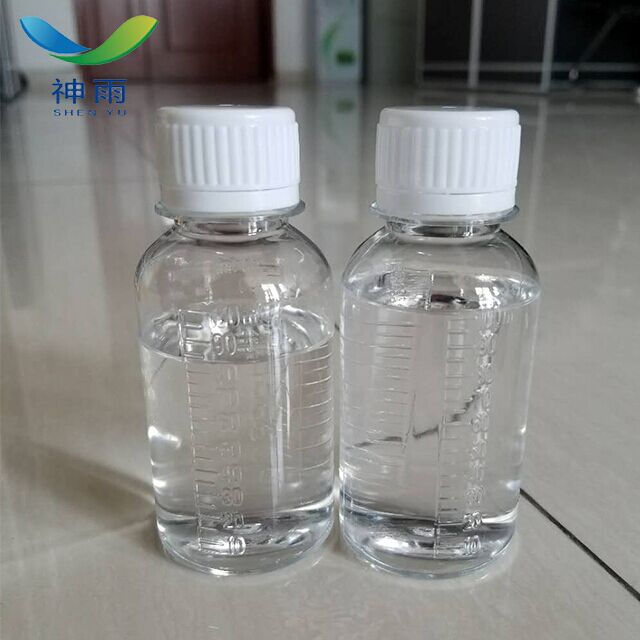 Feature:
High Purity
Low Price
Fast delivey
Good service
Poly(ethylene glycol)

Product details:
English name: Poly real (ethylene glycol)
English synonyms: 1,2-ethanediol,homopolymer;
CAS no. : 25322-68-3
Molecular formula: N/A
Molecular weight: 0
EINECS no. : 203-473-3

Melting point: 64-66 ° C
Boiling point: > 250 ° C
Density: 1.27 g/mL at 25 ° C
Vapor density: >, 1 (vs air)
Vapor pressure: < 0.01 mm Hg (20 ° C)
Refractive index: n20/D 1.469
Flash: 270 ° C
Storage conditions: 2-8 ° C
Solubility: H2O: 50 mg/mL, clear, colorless
Shape: waxy solid
White to very pale yellow
PH: 5.5 7.0 (25 ℃, 50 mg/mL in H2O)
Water solubility: Soluble in water.
poly(ethylene glycol)
Application:
1.Polyglycol and polyglycol fatty acid esters are widely used in cosmetic industry and pharmaceutical industry.
2.Polyethylene glycol is also used as a suspension and thickener.
In the pharmaceutical industry, used as a base for ointments, emulsions, ointments, lotions and suppositories.

3.Polyethylene glycol is widely used in many pharmaceutical preparations, such as injection, topical preparation,
ophthalmic preparation, oral and rectal preparation.
poly(ethylene glycol)

Storage:
Store in a cool, dry place in an airtight container.
Liquid grade polyethylene glycol can be stored in stainless steel, aluminum, glass containers.
Package: 200L/Drum
Other related items of our company:
1. Basic Organic Chemicals
2. Inorganic Chemicals
3. Pharmaceutical Intermediates
4. Daily Chemicals
5. Active Pharmaceutical Ingredients