Product Description
High Purity Potassium Chromate with CAS No. 7789-00-6
Product Overview
Potassium chromate is a yellow solid, a potassium salt formed by chromic acid, which is used to identify chloride ions. Chromium chromate is a six class carcinogen. Chromium can cause cancer if inhaled or swallowed. It is an inorganic compound. It is yellow or six square crystal at normal temperature. The relative density is 2.732, the melting point is 968 centigrade, and it is poisonous. It is easy to dissolve in water. After dissolution, the hydrolytic solution of chromate ion is alkaline, insoluble in alcohol and ethyl ether. Add yellow acid to the Yellow potassium chromate solution and turn the solution to orange. This is the color of bichromate. There is the following balance between the conversion of chromate and dichromate in solution: When acid is added to the potassium chromate solution, the balance moves in the direction of producing potassium dichromate, and when adding alkali to the potassium dichromate solution, the balance moves in the direction of producing potassium chromate. Potassium chromate is oxidizing, and in alkaline medium it is reacted with reductant itself to four hydroxyl chromium (III) ion Cr (OH) -4 (i.e., chromite ion CrO-2). The solution of potassium chromate solution containing barium ion, lead ion and silver ion can be used to produce the corresponding refractory chromate: barium chromate BaCrO4 (yellow), lead chromate pbCrO4 (yellow), silver chromate Ag2CrO4 (brick red). The existence of chromate ions can be confirmed by the characteristic color of these insoluble chromate. Potassium chromate can be used as an analytical reagent, oxidant, mordant, metal antirust agent, barium and silver, and can also be used in tanning, medicine and other materials for making other chromium compounds. Potassium chromate can be prepared by calcining of chromite Fe (CrO2) 2 powder with potassium hydroxide, limestone (dolomite) in the air and then extracted with potassium sulphate solution.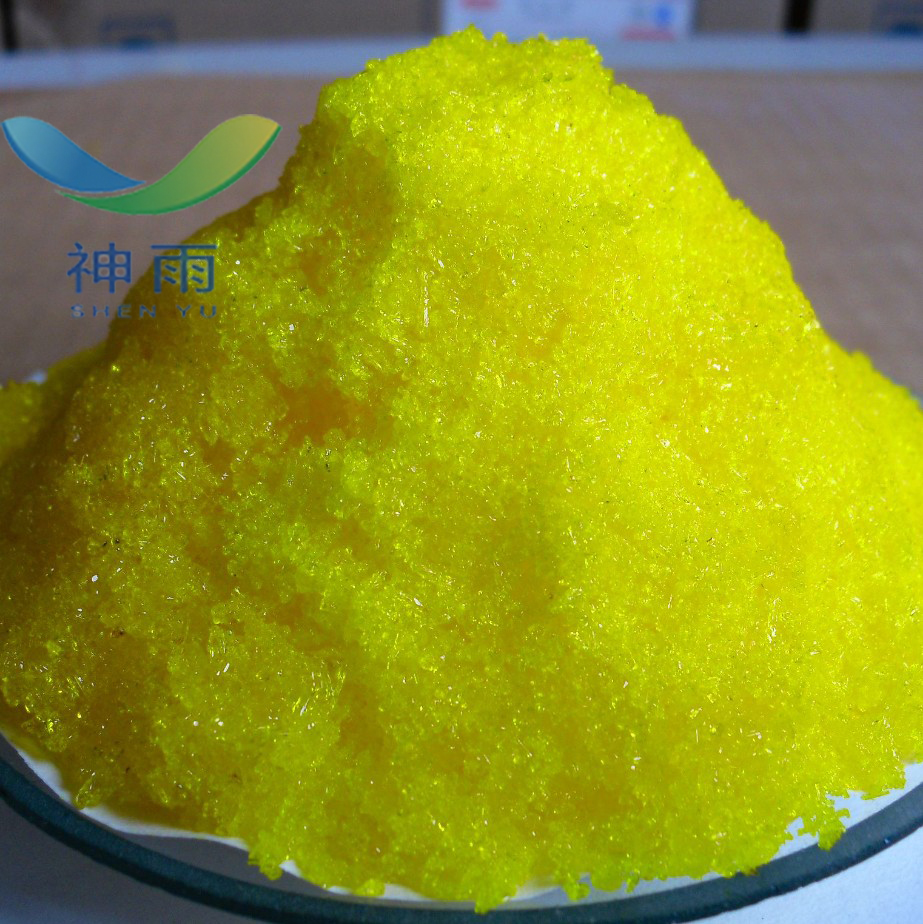 Physical Properties
CAS No. :
7789-00-6
MF:
CrK2O4
MW:
194.19
EINECS:
232-140-5
Melting Point:
971 °C(lit.)
Density:
1.00 g/mL at 20 °C
Vapor Density:
6.7 (vs air)
Storage Condition:
2-8°C
Solubility:
H2O: soluble
Form
Solid
Color
Yellow
PH
9.0-9.8 (50g/l, H2O, 20℃)
Water Solubility:
640 g/L (20 ºC)
Application
It is used for the manufacture of metal antirust agent, chromate. A mordant used as an oxidizing agent for printing and dyeing. It is used for ink, pigment, enamel, metal anticorrosion, etc.
There is oxidation. It is used for tanning and medicine, and is used as mordant and analytical reagent. It can be used as an indicator of silver chloride titrating chlorine root. Indicator matching method: 10g potassium chromate dissolved in 100mL water, titrated to AgNO3 with micro red precipitate, and placed overnight. The end point of the titration changed from red to orange.
Other related items of our company:
1. Basic Organic Chemicals
2. Inorganic Chemicals
3. Pharmaceutical Intermediates
4. Daily Chemicals
5. Active Pharmaceutical Ingredients