Product Description
High Purity Sodium Butyrate with CAS No. 156-54-7
Product Overview
Sodium butyrate is a white or almost white powder with a special rancid odor of cheese and hygroscopicity. Density is 0.96g/mL (25/4°C), melting point is 250~253°C, soluble in water and ethanol. Sodium butyrate is a chemical substance whose molecular formula is C4H7NaO2 and has a molecular weight of 110.0869, its synonyms are Butanoic acid, sodium salt, Butanoicacid, sodiumsalt, Butanoicacidsodiumsalt, butyratesodium, sodiumpropanecarboxylate, BUTYRIC ACID SODIUM SALT, BUTYRIC ACID NA, SODIUM N-BUTYLATE, related category: Organic Metal Salts, Organic Blocks, General Reagents, Carboxylates, Small Molecule Inhibitors, Feed Additives, Fluorine Chemistry, Sulphur-containing Compounds, Food Additives, Biochemical Reagents, Pharmaceutical Intermediates, Butyric Acid sodium salt, Feed Growth Promoting Materials, Additives.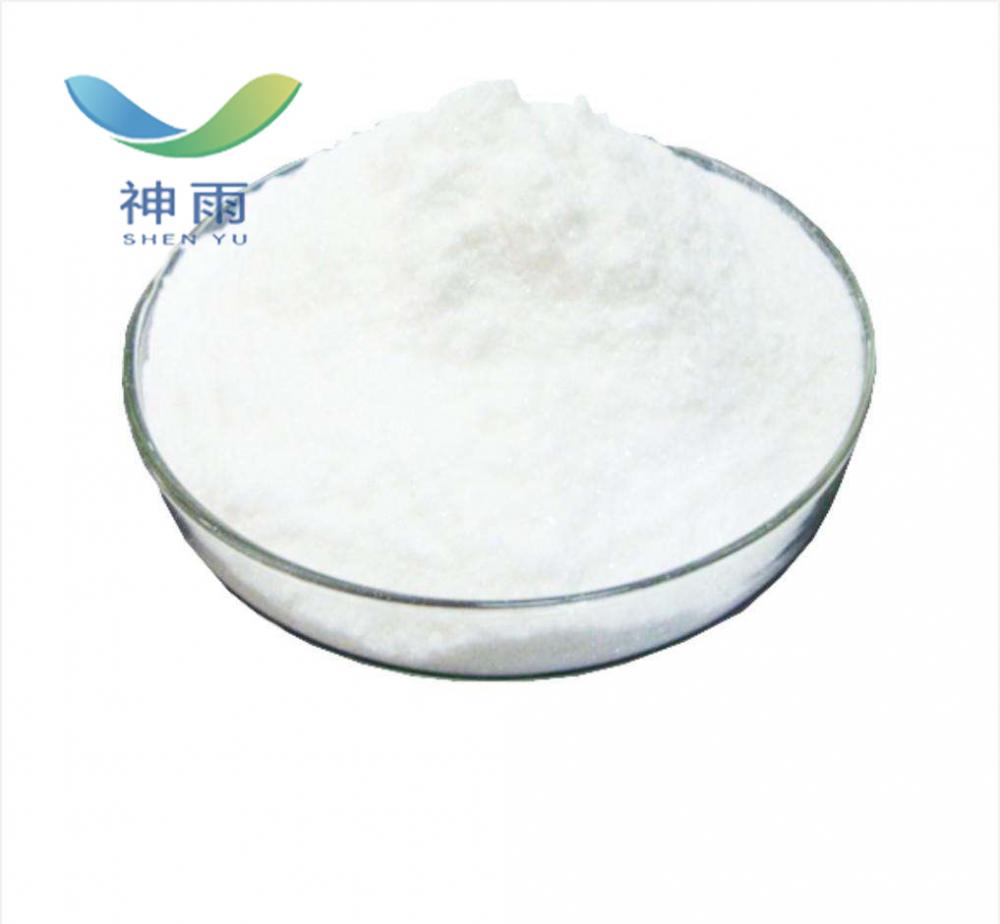 Physical Properties
CAS Number: 156-54-7
Molecular Formula: C4H7NaO2
Molecular Weight: 110.09
EINECS number: 205-857-6
Melting point 250-253 °C (lit.)
Density 1.324 g/cm3 (30°C)
Storage conditions -20°C
Morphology Amorphous Powder
Color White
Water soluble


Application
1. Maintain beneficial microbial flora in the gastrointestinal tract. Butyric acid inhibits the growth of harmful bacteria through the cell membrane, promotes the growth of beneficial bacteria in the gastrointestinal tract, and makes the gastrointestinal tract microecology balance.
2. Provide fast energy sources for intestinal cells. Butyric acid is the energy favored by intestinal cells. Sodium butyrate is absorbed in the intestine and can rapidly provide energy for intestinal epithelial cells through oxidation.
3. Promote the proliferation and maturation of gastrointestinal cells. The digestive tract of young animals is not perfect, the intestinal villi and crypts are immature, and the secretion of digestive enzymes is not enough, resulting in poor absorption of nutrients in young animals. Tests have shown that sodium butyrate is an activator to increase intestinal villus proliferation and crypt growth, and can expand intestinal absorption area.
4. Effect on animal performance. Sodium butyrate can increase feed intake, feed rewards, and daily gain. Improve animal health. Reduce diarrhea and mortality.
5. to promote non-specific immune system and specific immune system function.
6. the special odor for young pigs has a strong attractant, can be used as a lure agent; can be added to a variety of feeds to increase daily gain, feed intake, feed conversion rate, increase economic efficiency.
7. Reduce intracellular Ca2+ release. Inhibits histone deacetylase (HDAC) and induces apoptosis.
8. to promote the development of intestinal mucosa, repair mucosal epithelial cells, activated lymphocytes.
9. Reduce diarrhea after weaning of piglets, overcome weaning stress, and improve the survival rate of piglets.
Other related items of our company:
1. Basic Organic Chemicals
2. Inorganic Chemicals
3. Pharmaceutical Intermediates
4. Daily Chemicals
5. Active Pharmaceutical Ingredients