Product Description
High Quality Adipic Acid 99.8% CAS 124-04-9
Product description:
Adipic acid, also known as fatty acid, is an important organic binary acid, which can be formed into salt reaction, esterification reaction, amidation reaction and so on, and can be condensed into polymer with two amines or diols. Adipic acid is an important two meta carboxylic acid in industry. It plays an important role in chemical production, organic synthesis industry, medicine, Lubricant manufacturing and so on. The output of adipic acid occupies second of all two meta carboxylic acids.The functional groups of adipic acid are carboxyl groups and thus possess carboxyl properties, such as salt forming reaction, esterification reaction, amidation reaction and so on. At the same time as a two carboxylic acid, it can also be condensed with two yuan amine or diols into polymers.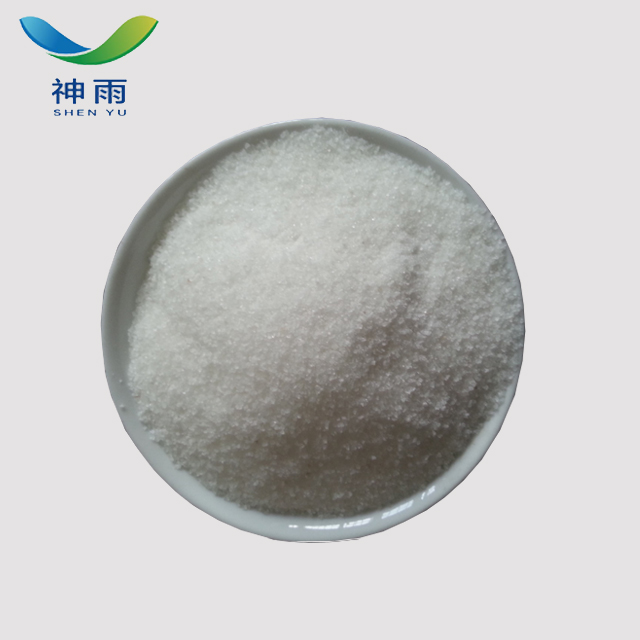 Feature:
High Purity
Low Price
Fast delivey
Good service
Product details:
English Name: Adipic acid
English synonyms: RARECHEM AL BO 0180; AKOS BBS-00004308; ADIPIC ACID; adipinic acid; 1,6-HEXANEDIOIC ACID; 1,4-BUTANEDICARBOXYLIC;
CAS: 124-04-9
Molecular formula: C6H10O4
Molecular weight: 146.14
EINECS: 204-673-3
Melting point: 151-154 degree C (lit.)
Boiling point: 265 C100 mm Hg (lit.)
Density: 1,36 g/cm3
Vapor density: 5 (vs air)
Vapor pressure: 1 mm Hg (159.5 degree C)
FEMA: 2011 ADIPIC ACID
Flash point: 385 F
Storage conditions: Store below +30 C.
Solubility methanol: 0.1 g/mL, clear, colorless
Application:
Adipic acid is primarily used as raw material for nylon 66 and engineering plastics. Secondly, it is used to produce various ester products, used as plasticizers and advanced lubricants. In addition, adipic acid is also used as raw material for polyurethane elastomers. The acidifying agents for various foods and beverages sometimes outperform citric acid and tartaric acid. Adipic acid is also a raw material for medicine, yeast purification, insecticides, adhesives, synthetic leather, synthetic dyes and spices.
Adipic acid Attention:
[precautions for operation]
Closed operation, local exhaust. Operators must undergo special training and strictly abide by the rules of operation. It is suggested that the operator wear a dust mask (full cover), wear rubber protective clothing, and wear rubber gloves. Keep away from fire and heat sources. Smoking is strictly prohibited in the workplace. The use of explosion-proof ventilation systems and equipment. Avoid producing dust. Avoid contact with oxidizing agents, reducing agents, acids and alkaloids. Light handling and unloading should be carried out to prevent packing and container damage. Equipped with corresponding varieties and quantities of fire fighting equipment and leakage emergency handling equipment. The empty container may remain harmful.
[storage notice]
Store in a cool, ventilated storeroom. Stay away from fire and heat. The temperature of the reservoir is not more than 32 degrees, and the relative humidity is not more than 80%. It should be stored separately with oxidants, reducing agents, acids and alkaloids. The use of explosion-proof lighting, ventilation facilities. It is forbidden to use mechanical equipment and tools that are easy to generate sparks. The storage area should be equipped with appropriate material collection and leakage.

Storage: Keep away from sources of ignition. Store in a tightly closed container. Keep from contact with oxidizing materials. Store in a cool, dry, well-ventilated area away from incompatible substances. Keep away from strong bases.
Package: 25kg/Bag
Other related items of our company:
1. Basic Organic Chemicals
2. Inorganic Chemicals
3. Pharmaceutical Intermediates
4. Daily Chemicals
5. Active Pharmaceutical Ingredients