Product Description
High quality Stearic acid cas 57-11-4
Product description:
Stearic acid is one of the main long-chain fatty acids that make up fats. Stearic acid is found in animal fats,
oils and some vegetable oils in the form of glycerides. These oils are hydrolyzed to obtain stearic acid.
Stearic acid is a fatty acids, which widely exist in nature has a general chemical properties of carboxylic acid,
almost all have content in the oils of stearic acid, the content is higher in the animal fat,
such as the butter content can reach 24%, less content of vegetable oil, tea oil is 0.8%,
palm oil is 6%, but the cocoa butter content is as high as 34%.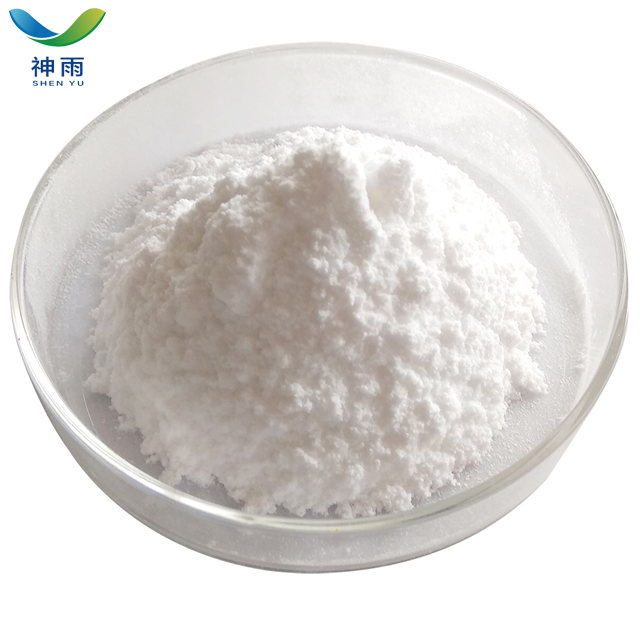 Feature:
High Purity
Low Price
Fast delivey
Good service
Stearic acid
Product details:
English name: Stearic acid
English synonym: etic ACID;
FEMA 3035;
CAS no. : 57-11-4
Molecular formula: C18H36O2
Molecular weight: 284.48
EINECS no. : 266-928-5
Melting point: 67-72 ° C (lit.)
Boiling point: 361 ° C (lit.)
Density: 0.84
Vapor pressure: 1 mm Hg (173.7 ° C)
Refractive index: 1.4299
FEMA: 3035 | STEARIC ACID
Flash: > 230 ° F
Storage conditions: 2-8 ° C
Solubility: Practically insoluble in water, soluble in ethanol (96 per cent)
and in light petroleum (bp) : 50-70 ° C).
Appearance: powder
Acidity coefficient (pKa): pKa 5.75 + / - 0.00(H2O t = 35)
Color: White,
Water solubility: 0.1-1 g/100 mL at 23 C
Stearic acid
Application:
1.Used for determination of water hardness, also used as an activator and diffuser of acidification.
2.Widely used as plastic cold plasticizer, stabilizer, surfactant, mold release agent, rubber vulcanization promoter.
3.Used as emulsifier for oil - based drilling fluid.
It can also be used as lubricant and wetting agent in rubber industry and textile industry.
4. It can be used as a standard for gas phase analysis, and also for the preparation of soap,
cosmetics, medicines and other organic chemicals.
Production methods of Stearic acid
1.Squeezing method.
2. Hydrogenation by oleic acid.
3.The mixed fatty acids were separated by subsection separation at low temperature.
storage conditions: 2-8° C
Package: 25kg/Drum
Other related items of our company:
1. Basic Organic Chemicals
2. Inorganic Chemicals
3. Pharmaceutical Intermediates
4. Daily Chemicals
5. Active Pharmaceutical Ingredients