Product Description
Hot selling Oxalic acid dihydrate cas 6153-56-6
Product description:
Oxalic acid is a colorless transparent monoclinic crystal.
It usually exists as a dihydrate.
The melting point of 101 ~ 102 ℃.
Relative density (19 ℃) 1.65.
The index of refraction is 1.440.
Soluble in water, slightly soluble in ether and ethanol.
157 ℃ sublimation.
Anhydrous oxalic acid is formed from two aqueous substances easily weathered and dehydrated.
Anhydride melting temperature of 189.5 ℃ (decomposition).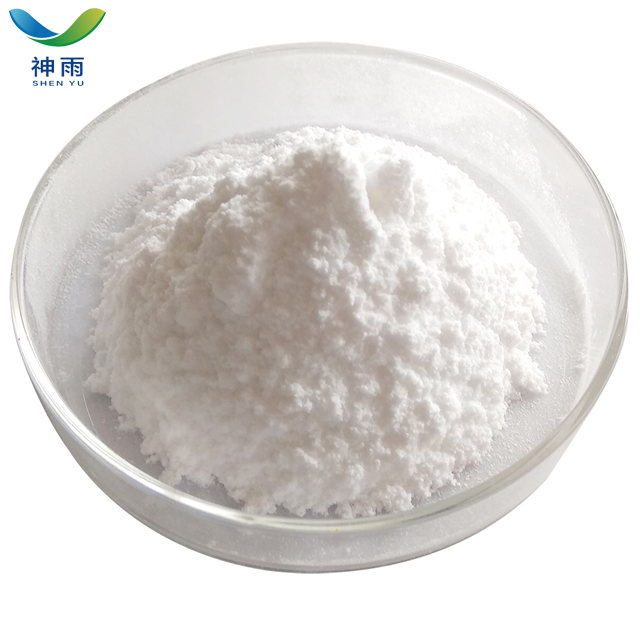 Feature:
High Purity
Low Price
Fast delivey
Good service
Oxalic acid Product details:
English name: Oxalic acid dihydrate
Oxals alpha ure-dihydrat;
ETHANEDIOIC ACID.
CAS no. : 6153-56-6
Molecular formula: C2H6O6
Molecular weight: 126.07
EINECS no. : 205-634-3
Melting point: 104-106 ° C (lit.)
Boiling point: 108-109 ° C
Density: 1,65 g/cm3
Vapor density: 4.4 (vs air)
Vapor pressure: < 0.01 mm Hg (20 ° C)
Flash: 157 ° C
Store at RT.
Solubility: H2O: soluble1M at 20 ° C, the clear and colorless
Appearance: Powder/Solid
Color: Yellow to yellow-green
PH: ~ 1.0 (25 ℃, 1 m in H2O)
Water solubility: 138 g/L (20 degrees C)
Oxalic acid
Application:
1. As complexant in acid tin plating, it forms complexation salt with tin tetrachloride
and dissolves in tin plating solution.
2.It can also be used for polishing copper parts.
3.Oxalic acid anodizing and hard anodizing solutions of aluminum
and electroplating solutions such as sulfate iron plating and brush coating.
Production methods of Oxalic acid
1.Ethylene glycol oxidation adding glycol in the reaction kettle, tong air oxidation under 130 ℃.
The product is processed after treatment.
2. Propylene oxidation adding 60% ~ 70% nitric acid to the reaction kettle, access to 10 ~ 40 ℃,
Jane (both ingredients ratio 1:0.1) stir up to 50 ~ 65 ℃ after dissolving, the discharge nitrogen oxide.
Cooling crystallization to 20 ℃ filtering, dry products.

storage conditions:Store at RT.
Package: 25kg/Drum
Other related items of our company:
1. Basic Organic Chemicals
2. Inorganic Chemicals
3. Pharmaceutical Intermediates
4. Daily Chemicals
5. Active Pharmaceutical Ingredients