Product Description
Industrial Deoxidizer Acetaldoxime CAS 107-29-9
Acetaldoxime has two crystalline forms, the melting point of alpha type is 46.5 degrees, and the melting point of beta type is 12 degrees centigrade. The relative density is 0.966, the boiling point is 114.5 degrees, and the refractive index is 1.415. It can be decomposed into acetaldehyde and hydroxylamine by hydrochloric acid. Soluble in water, alcohol and ether. It was obtained by the reaction of hydroxylamine and acetaldehyde aqueous solution. It isused for organic synthesis. Acetaldoxime is a kind of reductant with little toxicity. In the 1990s, it replaced the toxic diammonia as a boiler water deoxidizer, and its deoxidizing effect is 40 times that of diammonia. Therefore, it has been widely used as a new type of deoxidizer. Aldehyde oxime is also an important intermediate in the synthesis of methomyl and thiodicarb, two pesticides are good broad-spectrum insecticides, production growth, the demand for aldehyde oxime also increased.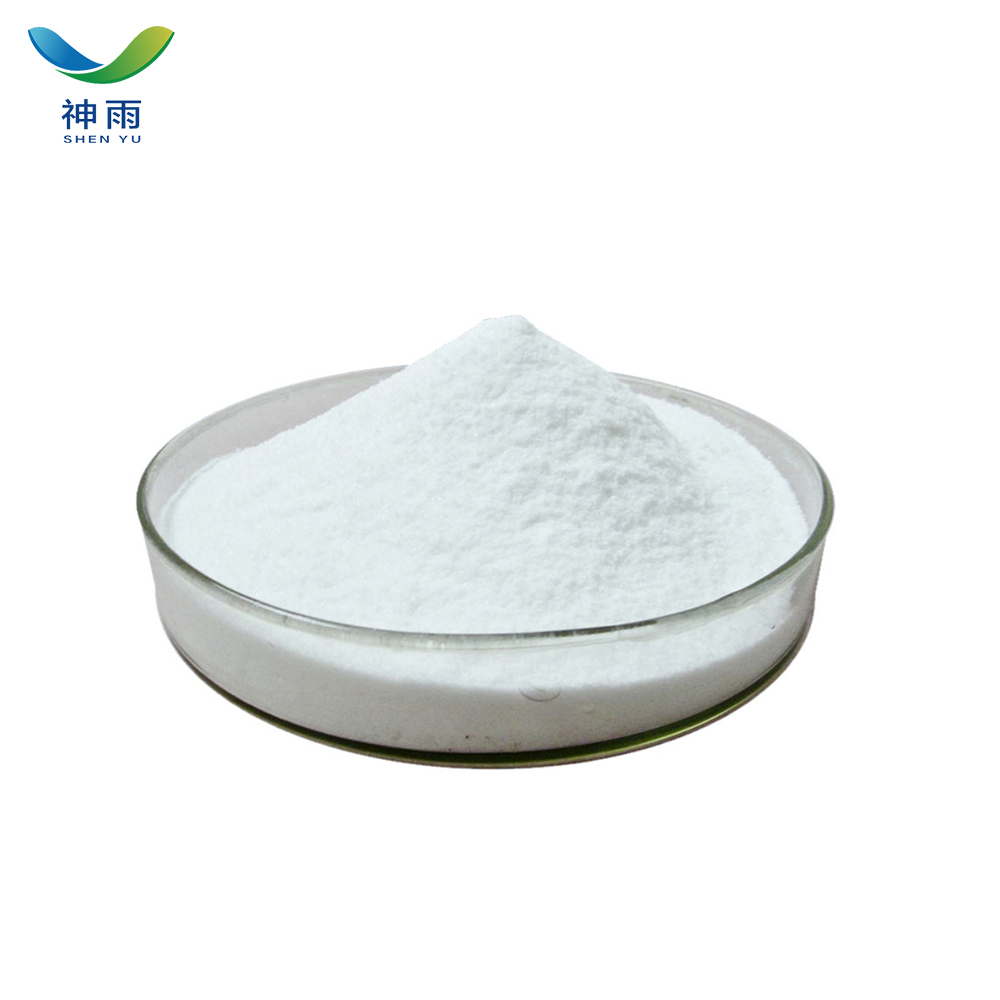 Feature:
High Purity
Low Price
Fast delivey
Good service
Acetaldoxime Product details:
English Name: Acetaldoxime
English synonyms: ethanaloxime; hydroiminoethane; USAF am-5; usafam-5; Acetatldoxime; ACETALDEHYDE OXIME (CIS + TRANS); ACETALDOXIME, 50 WT.% SOLUTION IN WATER (MIXTURE OF SYN AND ANTI); ACETALDOXIME 99%
CAS: 107-29-9
Molecular formula: C2H5NO
Molecular weight: 59.07
EINECS: 203-479-6
Melting point 44-46 degree C
Boiling point 115 degree C (lit.)
Density 0.98 g/mL at 25 degree C
Refractive index n20/D 1.426 (lit.)
Flash point 135 degree F
Storage condition 0-6 degree C
Solubility 185g/l
Form Low Melting Solid or Liquid
Color White or clear

Acetaldoxime Application:
Used for colorimetric determination of chromium, mercury, lead, determination of dichromate redox indicator, mercury content determination of chloride and cyanide adsorption indicator, verification of cadmium, copper, iron, molybdenum and vanadium.

Acetaldoxime Attention:
[Ingestion]
If victim is conscious and alert, give 2-4 cupfuls of milk or water. Never give anything by mouth to an unconscious person. Get medical aid immediately.
[Inhalation]
Get medical aid immediately. Remove from exposure to fresh air immediately. If not breathing, give artificial respiration. If breathing is difficult, give oxygen.
[Skin]
Get medical aid immediately. Flush skin with plenty of soap and water for at least 15 minutes while removing contaminated clothing and shoes. Wash clothing before reuse.
[Eyes]
Flush eyes with plenty of water for at least 15 minutes, occasionally lifting the upper and lower eyelids. Get medical aid immediately.

Storage: Store in a tightly closed container. Do not store in glass. Store in a cool, dry area away from incompatible substances.
Package: 25kg/Bag
Other related items of our company:
1. Basic Organic Chemicals
2. Inorganic Chemicals
3. Pharmaceutical Intermediates
4. Daily Chemicals
5. Active Pharmaceutical Ingredients