Product Description
Industrial Grade Barium peroxide with CAS No. 1304-29-6
Product Overview
Barium peroxide, White or off-white powder. The relative density is 4.96. The temperature of 450 ° C. At 800 ° C, some oxygen is lost to form cerium oxide. Soluble in dilute acid, insoluble in acetone, very slightly soluble in water. Contact with water can decompose slowly. The corresponding sulfonium salt and hydrogen peroxide can be formed by the action of an acid. For strong oxidants. It has paramagnetic properties and acts as a depolarizer when it is co-heated with carbon. It is poisonous. Contact with dilute acid or carbon dioxide-containing water, decompose into hydrogen peroxide, and hydrated to form BaO2·8H2O. The relative density is 4.96. The temperature of 450 ° C. The boiling point is 800 ° C (1 part of oxygen is lost). Strong oxidizing.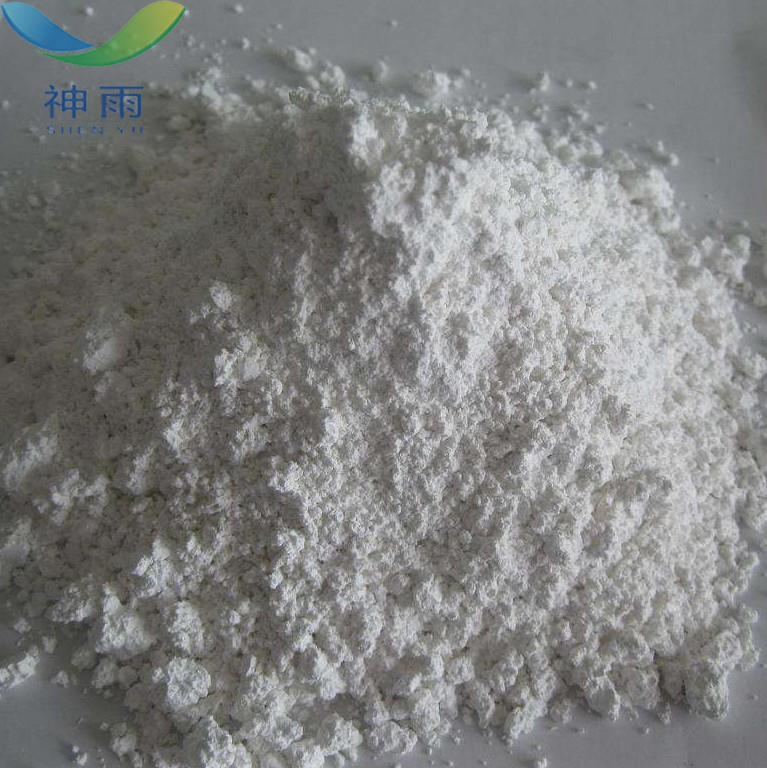 Physical Properties
CAS No.: 1304-29-6
Molecular formula: BaO2
Molecular weight: 169.33
EINECS number: 215-128-4
Melting point 450 °C
Density 4,96 g/cm3
Form Powder
Color White
Water solubility Insoluble in water
Sensitivity Moisture Sensitive

Application
Used as oxidant, bleach, mordant and aluminum welding primer, hydrocarbon thermal cracking catalyst. Also used to prepare small amounts of hydrogen peroxide, oxygen or other peroxides.
For the preparation of cerium salts or hydrogen peroxide, also used as oxidants, bleaches and mordants, etc.
Making strontium salts. Used in the manufacture of hydrogen peroxide and oxygen. Used as an oxidant, bleach, etc. Organic Synthesis. Fabric printing and dyeing.

Other related items of our company:
1. Basic Organic Chemicals
2. Inorganic Chemicals
3. Pharmaceutical Intermediates
4. Daily Chemicals
5. Active Pharmaceutical Ingredients