Product Description
Industry Grade Ammonium Sulfite With Low Price
Product description:
Ammonium sulfite is a colorless crystal, and it is easily dissolved. Soluble in water, its aqueous solution is weakly alkaline, slightly soluble in ethanol, and insoluble in acetone. In the air, it is easily oxidized to ammonium sulfate. When heated, it can be decomposed into ammonia and sulfur dioxide. Method: the tail gas from sulfuric acid can be absorbed by water, then reacted with ammonium bicarbonate and separated and dried. Ammonium sulphite content in industrial products: grade one is more than 85%, grade two is more than 80%. It is mainly used in paper making in papermaking industry. It can also be used in laboratory preparation of sulfur dioxide, photoreceptor, chemical industry, reducing agent in printing and dyeing industry, raw materials for curling water and production of chemical intermediates. It can also be used as chemical fertilizer for agricultural production. This product can be packed in lined plastic bags and outer woven bags. It should be stored in a cool and dry storeroom to prevent oxidation and dampness. The storage time should not be too long.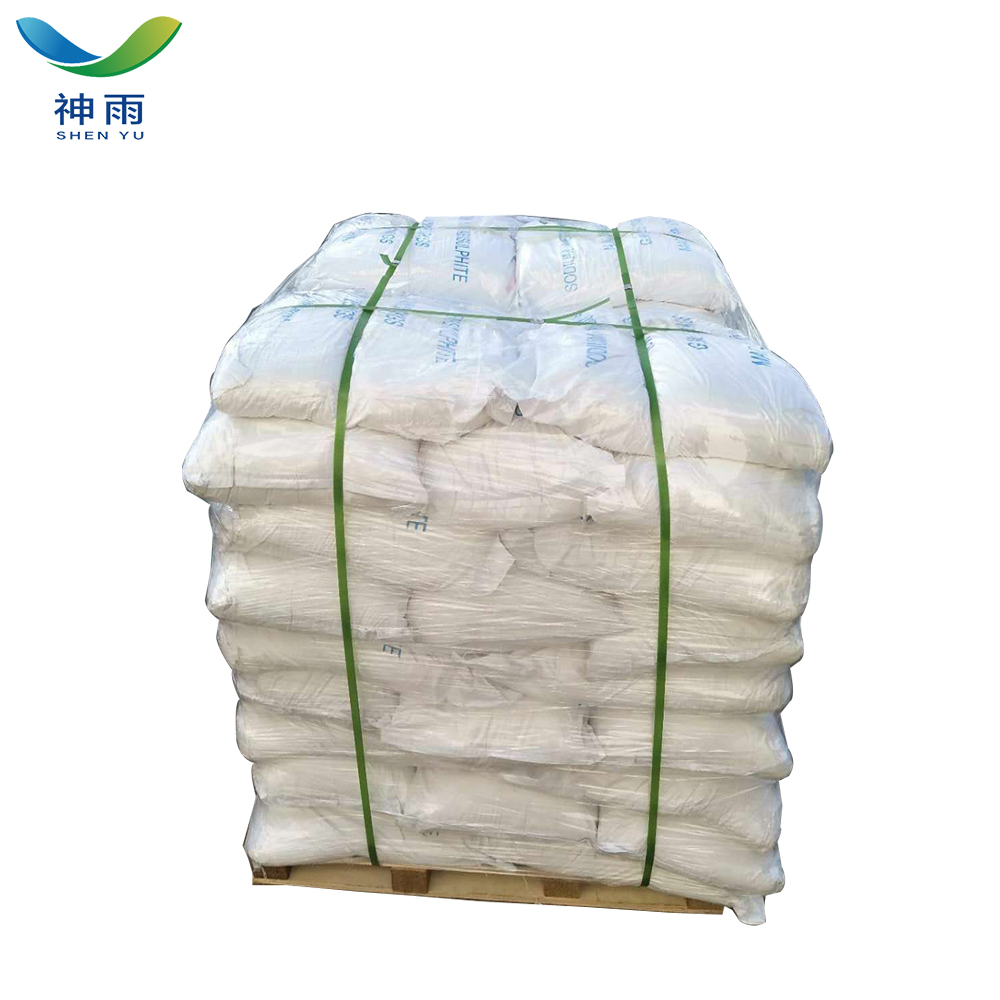 Feature:
High Purity
Low Price
Fast delivey
Good service
Ammonium Sulfite Product details:
English Name: AMMONIUM SULFITE
English synonyms: ammoniumsulphite; diammoniumsulfite; Sulfurousacid; diammoniumsalt; AMMONIUM SULFITE; AMMONIUM SULFITE H2O; solid Ammonium solid
CAS: 10196-04-0
Molecular formula: H8N2O3S
Molecular weight: 116.14
EINECS: 233-484-9
Density: 1.41 (25 C)
Stability Stable. Efflorescent. Incompatible with acids, strong oxidizing agents.
Ammonium Sulfite Application:
1. used as an efficient absorber for removing a small amount of hydrogen sulfide from coal gas. It can be used in medicine, photographic reductant, dye intermediate, etc.
2. as a reducing agent
Ammonium persulfate Attention:
[skin contact]
Immediately remove the contaminated clothing and rinse with plenty of fresh water for at least 15 minutes. Go to a doctor.
[eye contact]
Immediately lift eyelids, rinse with plenty of flowing water or normal saline for at least 15 minutes. Go to a doctor.
[inhalation]
Quickly out of the scene to the fresh air. Keep the respiratory tract unobstructed. If breathing is difficult, oxygen is given. If breathing is stopped, artificial respiration is carried out immediately. Go to a doctor.
[feed]
Rinse your mouth with water and drink milk or egg white. Go to a doctor.
Storage: Store in cool, dry, well ventilated storehouse. Stay away from fire and heat. The packing must be sealed to prevent moisture. It should be stored separately with reducing agent, active metal powder and so on. The storage area should be equipped with appropriate material collection and leakage.
Package: 25kg/Bag
Other related items of our company:
1. Basic Organic Chemicals
2. Inorganic Chemicals
3. Pharmaceutical Intermediates
4. Daily Chemicals
5. Active Pharmaceutical Ingredients