N,N-Dimethylacetamide with CAS 127-19-5
Dimethylacetamide, known as N, is shortened to DMAC or DMA. A commonly used non - proton solvent polarity. Colorless transparent liquid, flammable. It can be mixed with water, alcohol, ether, ester, benzene, trichloromethane and aromatic compounds. It is used in pharmaceutical and synthetic resins, as a solvent for polyacrylonitrile spinning and for extraction and distillation of styrene separated from eight fractions of carbon. Produced by the action of dimethylamine and acetyl chloride.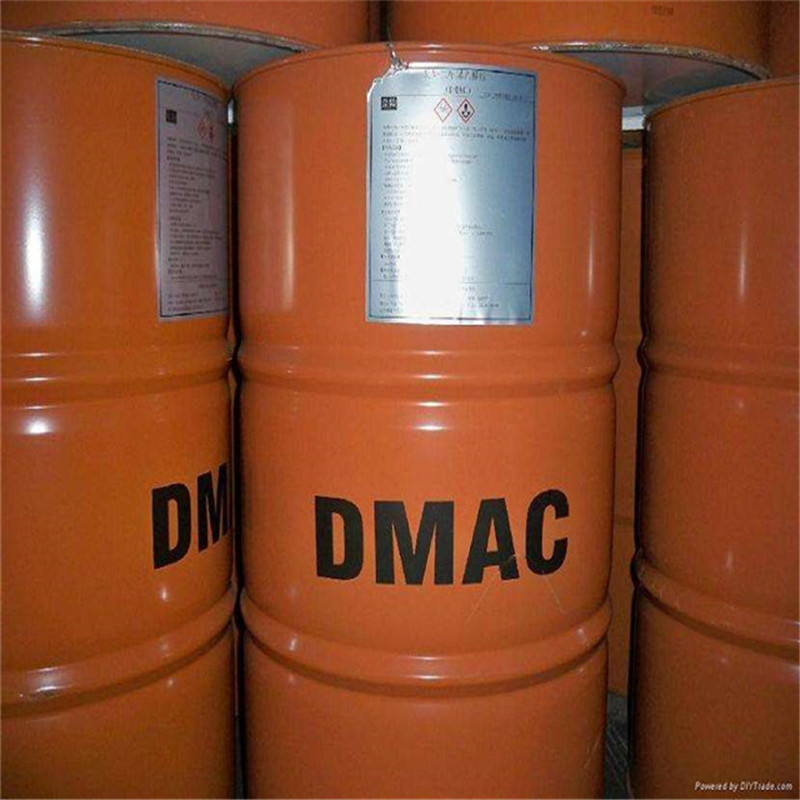 CAS:127-19-5
MF:C4H9NO
MW:87.12
EINECS:201-152-2
Synonyms:PROPYLENE CHLORIDE;Acetyldimeethylamine ;CBC 510337;CH3CON(CH3)2;dimethylacetamid ;dimethylacetoneamide ;Dimethylamid kyseliny octove;Dimethylamide acetate
Properties
Melting point:-20 °C
Boiling point:164.5-166 °C(lit.)
Density 0.937 g/mL at 25 °C(lit.)
vapor density 3.89 (vs air)
vapor pressure 40 mm Hg ( 19.4 °C)
refractive index n20/D 1.439(lit.)
Flash point:158 °F
storage temp. 0-6°C
solubility >1000g/l soluble
form Liquid
color Colorless to yellowish
PH4 (200g/l, H2O, 20℃)
explosive limit1.7-11.5%(V)
Water Solubility miscible
Merck 14,3227
BRN 1737614
Stability:Stable. Combustible. Incompatible with strong oxidizing agents.
Use
Used as a raw material for synthetic fiber and a good polar solvent for organic synthesis; Used for organic synthesis, also as solvent, catalyst and paint remover.
DMAC is mainly used as the solvent for the spinning of synthetic fiber (acrylonitrile) and polyurethane and the synthesis of polyamide resin. It is also used for the extraction and distillation of phenylethyl thin from the fraction of C8. Paint and medicine. At present, it is widely used to synthesize antimicrobials and pesticide insecticides in medicine and pesticide.
Catalyst for reaction; Electrolytic solvent; Paint remover and various crystalline solvent additives and complexes.
Used as solvent, paint remover, catalyst and for organic synthesis.
1. Basic Organic Chemicals
2. Inorganic Chemicals
3. Pharmaceutical Intermediates
4. Daily Chemicals
5. Active Pharmaceutical Ingredients