Product Description
Raw Material Cobalt chloride with CAS No. 7646-79-9
Product Overview
Cobaltous chloride, chemical formula CoCl2. It is pink to red crystal, and its anhydrate is blue. It has slight deliquescent, soluble in water, ethanol, ether, acetone and glycerin. It is used as an analytical reagent, an indicator for humidity and moisture, and ammonia absorbent. Its melting point is 86°C, The cobalt chloride crystal is stable at room temperature, it will lose crystal water to blue when heated, and turns red again in humid air. It will turn blue if heat aqueous solution or add concentrated hydrochloric acid, chloride or organic solvent into it. It will crystallize at 30 to 45 ° C, and start weathering and turbidization, it will become tetrahydrate after heated at 45 to 50 ° C for 4 h, and become anhydrate after heated to 110 ° C. It has weak toxicity. It should be noted that cobalt is not radioactive, only medical cobalt-60 is radioactive, so you can use this product safely.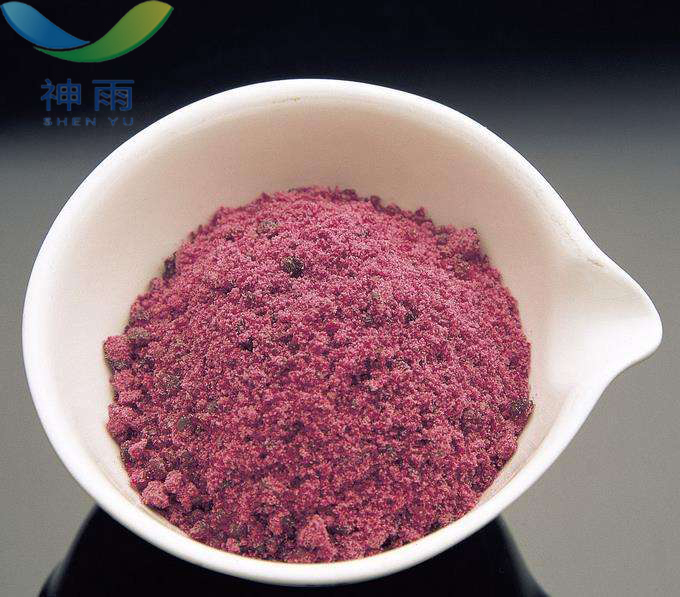 Physical Properties
CAS No.: 7646-79-9
Molecular formula: Cl2Co
Molecular weight: 129.84
EINECS number: 231-589-4
Melting point: 724 °C (lit.)
Boiling point: 1049 °C
Density: 3.35
Vapor pressure: 40 mm Hg ( 0 °C)
Flash point: 500 ° C
Storage conditions: 2-8 ° C
Solubility: 585.9g/l soluble
Shape: beads
Color: Pale blue
Water soluble
Sensitivity: Hygroscopic
Sublimation point: 500°C

Application
In instrument production, it is used for the production of barometers, hydrometers, wet and dry indicators, etc.
In ceramic industry, it is used as a colorant.
In paint industry, it is used to make paint drier.
In animal husbandry, it is used to configure compound feed.
In brewing industry, it is used as a beer foam stabilizer.
In defense industry, it is used to make gas masks.
Used as a catalyst in chemical reactions.
In analytical chemistry, it is used for spot analysis of zinc, single-breeding,
It can also used for the production of hidden ink, cobalt chloride test paper, color-changing silica gel, and the like.
Also used as an absorbent for ammonia.

Other related items of our company:
1. Basic Organic Chemicals
2. Inorganic Chemicals
3. Pharmaceutical Intermediates
4. Daily Chemicals
5. Active Pharmaceutical Ingredients