Sodium Borohydride with CAS 16940-66-2
Sodium borohydride is stable at ambient temperature and pressure. Sodium borohydride alkaline solution is brown-yellow and one of the most commonly used reducing agents. The water gas and oxygen in the air are stable and easy to operate, which is suitable for industrial scale. Due to the solubility problem, methanol and ethanol are usually used as solvents. In general, sodium borohydride cannot reduce ester, amide, carboxylic acid and nitrile compounds, but the ester can be reduced if the carbonyl position of the ester has heteronuclear atoms. After contact with sodium borohydride, there are sore throat, cough, shortness of breath, headache, abdominal pain, diarrhea, dizziness, conjunctival congestion and pain. Inhalation or skin contact with the reagent is harmful. Sodium borohydride should be kept dry and carefully when used. Store in a cool, dry warehouse. Keep away from heat source, fire and inflammable goods.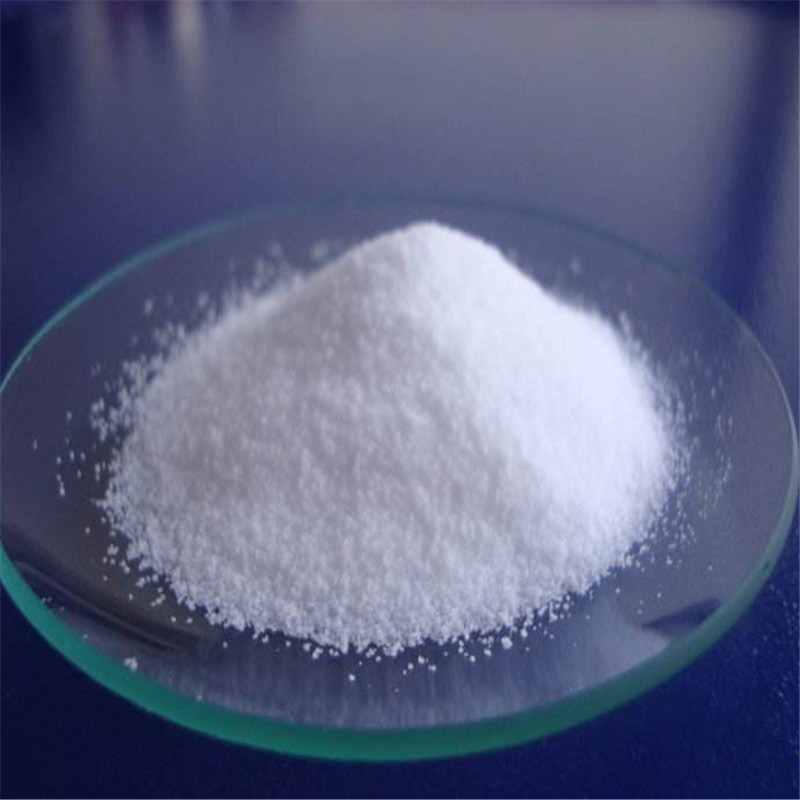 Property
CAS:16940-66-2
MF:BH4Na
MW:37.83
EINECS:241-004-4
Melting point:>300 °C (dec.)(lit.)
Boiling point:500°C
Density 1.035 g/mL at 25 °C
Flash point:158 °F
storage temp. Store at RT.
form tablets
color White
PH11 (10g/l, H2O, 20℃)
explosive limit3.02%(V)
Water Solubility 550 g/L (25 ºC)
Use
Sodium borohydride can be used as aldehyde, ketone and chloride reductant, manufacturing potassium borohydride intermediates, manufacturing diborane and other high quality fuel materials, used for plastics industry of foaming agent, mercury sewage agents, paper bleaches papermaking industry, and pharmaceutical manufacturing dihydrostreptomycin hydrogenation agent.
Attention
Skin contact: remove contaminated clothing and immediately rinse thoroughly with running water.
Eye contact: immediately lift the eyelid and rinse with running water or saline for at least 15 minutes.
Inhalation: disengage from the scene to the fresh air. Keep the airways open. Artificial respiration if necessary. Go to a doctor.
Food intake: those who accidentally take it will immediately gargle and drink milk or egg white. Go to a doctor.
Respiratory protection: workers should wear respirators. Wear self-contained breathing apparatus if necessary.
Eye protection: wear chemical safety goggles.
Physical protection: wear appropriate protective clothing.
Hand protection: wear protective gloves.
Extinguishing method: dry powder, sand soil. No water is allowed. No foam.
Other: smoking is strictly prohibited at work. Perform pre-employment and regular physical examination.
Invasion: inhalation, ingestion, percutaneous absorption.
Health hazards: this product strongly stimulates mucosa, upper respiratory tract, eyes and skin. After inhalation, death can result from laryngeal and bronchial spasm, inflammation and edema, chemical pneumonia and pulmonary edema. Oral erosion of the digestive tract.
Acute toxicity: LD5018mg/kg (in rat lumen)
Hazardous properties: in the presence of water, moist air, acids, oxidants, high heat and open fire can cause combustion.
Combustion (decomposition) products: boron oxide, hydrogen gas.
Leakage emergency treatment: isolate the leakage pollution area, set warning signs around, cut off the source of fire. Emergency workers are advised to wear gas masks and chemical protective clothing. Do not contact the leakage directly. Do not spray the leakage directly. Do not let the water enter the package container. Collect with a clean shovel in a dry clean covered container and transfer to a safe area. If there is a large amount of leakage, the collection is recycled or disposed after harmless treatment.