Sodium molybdate with CAS 7631-95-0
Sodium molybdate, chemical Na2MoO4, is a white diamond crystal. Molybdenum trioxide can be produced by oxidation roasting of molybdenum concentrate, and sodium molybdate solution can be obtained by leaching, concentration, cooling, centrifugation and drying.
White crystalline powder. At 100 ℃ lost 2 molecular crystal water. Soluble in 1.7 and 0.9 cold water boiling water, 5% aqueous solution at 25 ℃ when the pH is 9.0 ~ 10.0. Relative density (d184)3.28. Melting point is 687 ℃. Half of the lethal dose (mice, abdominal cavity) was 344mg/kg. It's exciting.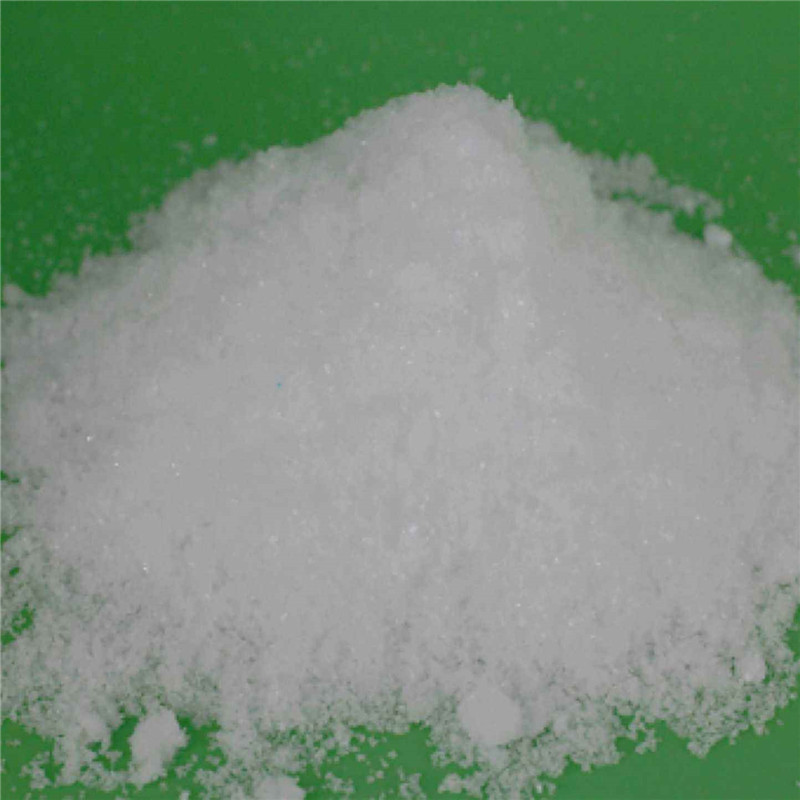 Property
CAS:7631-95-0
MF:MoNa2O4
MW:205.92
EINECS:231-551-7
Melting point:687 °C(lit.)
Density 3.78 g/mL at 25 °C(lit.)
refractive index 1.714
form Powder
color White
Water Solubility It is soluble in water.
Sensitive Hygroscopic
Merck 14,8645
Stability:Stable. Incompatible with strong oxidizing agents.
Synonyms:
Disodium molybdate;disodium,( 55748251,T-4)-Molybdate ;disodiummolybdate ;Molybdate (MoO42-), disodium,( 55748252,T-4)-;Molybdate (MoO42-), disodium,( 55748253,T-4)-;molybdic ;Molybdic acid (H2MoO4), disodium salt;Molybdic acid, disodium salt
storage
Sealed for preservation.
use
Determination of alkaloids and glycosides. The content of total and effective phosphorus of calcium superphosphate was determined. The serum protein and serum protein were tested. Corrosion inhibitors. H medium, T medium, modified nixu medium, MS medium and RM medium were prepared in haploid breeding. Make paint.
Fashion editor
Molybdenum concentrate (the main group is divided into MoS2) is oxidized and roasting to produce molybdenum trioxide, which is then soaked with alkaline solution to obtain sodium molybdate solution. Sodium molybdate can be obtained by cooling and crystallizing the concentrate, centrifugal separation and drying.
Other related items of our company:
1. Basic Organic Chemicals
2. Inorganic Chemicals
3. Pharmaceutical Intermediates
4. Daily Chemicals
5. Active Pharmaceutical Ingredients