Sodium Tungstate Dihydrate with CAS 10213-10-2
Sodium tungstate is a kind of chemicals, colorless crystal or white crystalline powder, weathering in dry air, 100 ℃ when losing crystal water, soluble in water, insoluble in ethanol, relative density 3.23 ~ 3.25, melting point 698 ℃ (no water).
Sodium tungstate is a colorless crystal or white rhombic crystal with shiny flake crystal or crystalline powder. Sodium tungstate is soluble in water, slightly alkaline in water, insoluble in ethanol and slightly soluble in ammonia. Weathering in the air. Heated to 100 ℃ water of crystallization and become lost without water. React with acid (except hydrofluoric acid) to generate insoluble in water of the yellow tungsten acid, and phosphoric acid or phosphate reaction generated phosphor tungsten heteropoly acid complex, and tartaric acid, citric acid, oxalic acid and organic acid reaction to generate organic acid complex.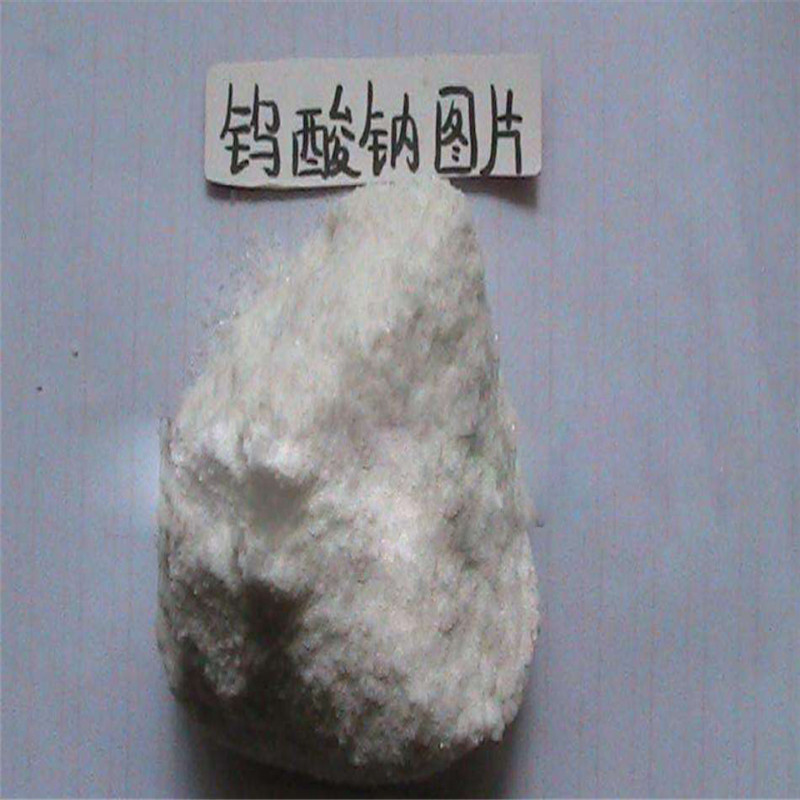 Property
CAS:10213-10-2
MF:H4Na2O6W
MW:329.85
EINECS:236-743-4
Melting point:698 °C(lit.)
Density 4.18
storage temp. Storage temperature: no restrictions.
solubility H2O: 1 M at 20 °C, clear, colorless
form Solid
color White to slightly yellow
Synonyms:
SODIUM TUNGSTATE 2H2O;SODIUM TUNGSTATE-2-HYDRATE;SODIUM TUNGSTATE DIHYDRATE;SODIUM TUNGSTATE HYDRATED;SODIUM TUNGSTATE(VI) DIHYDRATE;TUNGSTIC ACID NA-SALT 2H2O;TUNGSTIC ACID SODIUM SALT DIHYDRATE;Tungsticaciddisodiumsaltdihydrate
Use
1. Used for mordant, analytical reagent, catalyst, water treatment reagent, fireproofing and waterproof materials, as well as phosphotungstate, borotungstate, etc.
2. Used for manufacturing metal tungsten, tungstic acid, tungstic salt, etc.
3. Used as mordant, pigment, dye and ink.
4. The textile worker is used as the fabric weighting agent, and this product is used as the fabric supporting agent. The mixture composed of sodium tungstate and ammonium ammonium sulfate phosphate is used for the fire prevention and waterproof of the fiber. This kind of fiber can make fireproof rayon and rayon. It can also be used for tanning leather.
5. Used for corrosion protection of plating coatings.
6. It can be used as a solvent to introduce porcelain enamel material to lower the temperature of low sintering and to supplement color.
7. Used in the petroleum industry and the manufacture of aerospace and aerospace materials.
Other related items of our company:
1. Basic Organic Chemicals
2. Inorganic Chemicals
3. Pharmaceutical Intermediates
4. Daily Chemicals
5. Active Pharmaceutical Ingredients