Product Description
Supply Metel Material Neodymium Price
Neodymium is silver white metal, melting point 1024 degree C, density 7.004 grams / centimeter, there is paramagnetic. Neodymium is one of the most active rare earth metals. It can rapidly darken in the air and produce oxides. It reacts slowly in cold water and reacts rapidly in hot water. Neodymium doped yttrium aluminum garnet and neodymium glass can be used as laser materials instead of ruby, and neodymium and praseodymium glass can be used as goggles. Neodymium (Nd): with the birth of praseodymium, neodymium elements have also come into being. The arrival of neodymium is active in the rare earth field. It plays an important role in the rare earth field, and the rare earth market is left and right.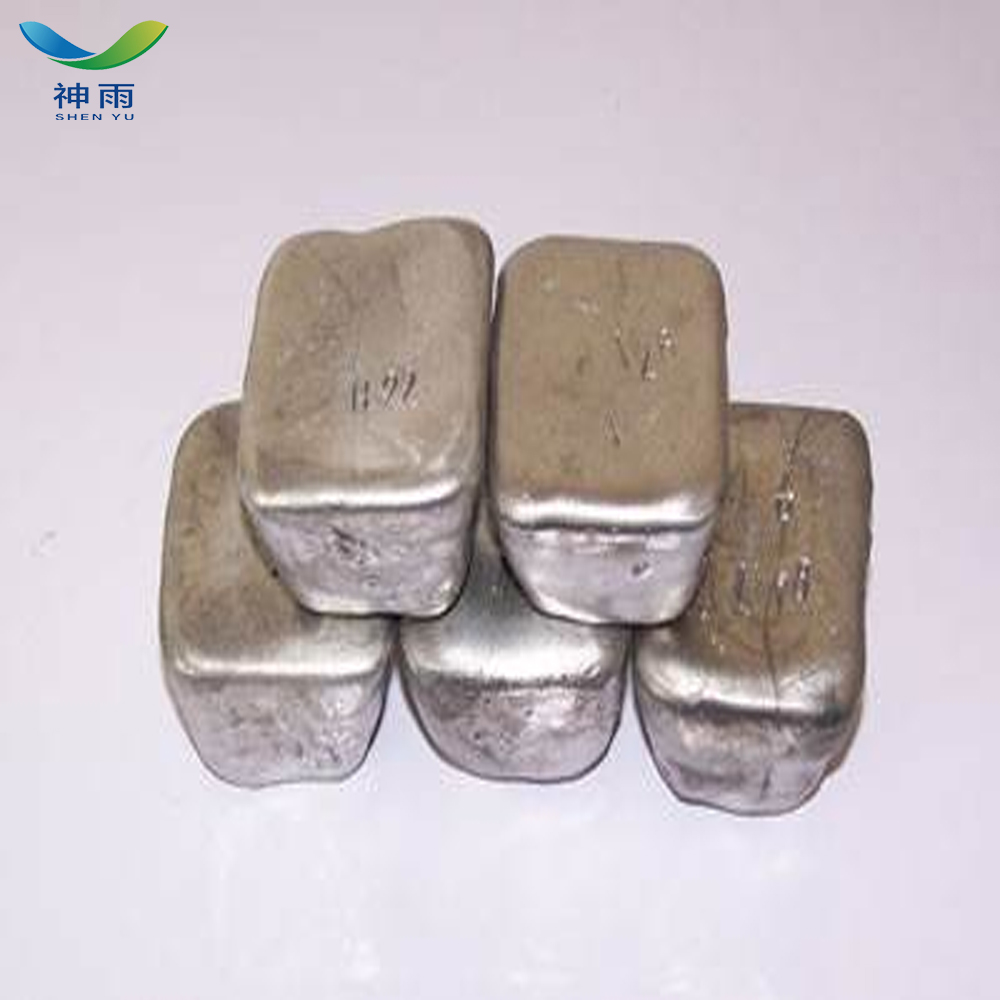 Feature:
High Purity
Low Price
Fast delivey
Good service
Neodymium Product details:
English Name: Neodymium
English synonyms: INDIUM 10000PPM FOR ICP; Neodymium rod, 6.35mm dia., 99.5% trace metals basis excluding. On, 1 mg/ml Nd in 2% HNO3
CAS: 7440-00-8
Molecular formula: Nd
Molecular weight: 144.24
EINECS: 231-109-3
Melting point 1024 C
Boiling point 3074 C (lit.)
Density 7.003 g/mL at 25 degree C (lit.)
Form ingot
Color Silver

Neodymium Application:
It is used to produce permanent magnetic materials, glass and ceramic colorants and laser materials. Adding 1.5% to 2.5% nm neodymium in magnesium or aluminum alloy can improve the high temperature performance, air tightness and corrosion resistance of the alloy, and is widely used as aerospace material. In addition, nanosized yttrium oxide nano - yttrium garnet doped with nanoscale produces short wave laser beams, which are widely used in industry to weld and cut thin materials with thickness below 10mm. In health care, nano yttrium oxide garnet laser doped with neodymium oxide is used instead of scalpel to remove surgical or disinfect wounds. Neodymium oxide nanoparticles are also used for coloring glass and ceramic materials, as well as rubber products and additives.

Neodymium Attention:
[Ingestion]
If victim is conscious and alert, give 2-4 cupfuls of milk or water. Never give anything by mouth to an unconscious person. Get medical aid immediately.
[Inhalation]
Get medical aid immediately. Remove from exposure to fresh air immediately. If not breathing, give artificial respiration. If breathing is difficult, give oxygen.
[Skin]
Get medical aid immediately. Flush skin with plenty of soap and water for at least 15 minutes while removing contaminated clothing and shoes. Wash clothing before reuse.
[Eyes]
Flush eyes with plenty of water for at least 15 minutes, occasionally lifting the upper and lower eyelids. Get medical aid immediately.

Storage: Store in a tightly closed container. Do not store in glass. Store in a cool, dry area away from incompatible substances.
Package: 25kg/Bag
Other related items of our company:
1. Basic Organic Chemicals
2. Inorganic Chemicals
3. Pharmaceutical Intermediates
4. Daily Chemicals
5. Active Pharmaceutical Ingredients